List of Types of Shepherd Dogs
Types of shepherd dogs, which are variations of, similar to and/or often confused with the German Shepherd Dog.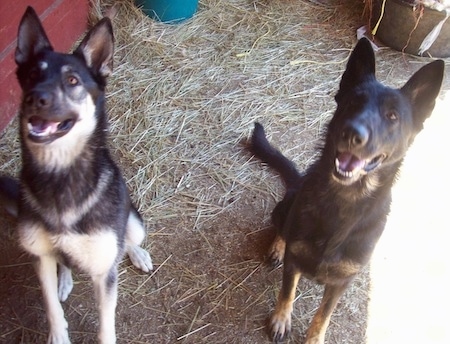 "This is Shady (left) and Nikki (right). They are both German Shepherds. Shady is 2 years old in this photo, has an aggression problem toward other dogs, but loves rubbing on me an slepping under the sheets with me. I rescued Nikki. She is 3 years old in this picture and is still skinny. She is very sweet and loves everyone and everything, she barks a lot. They are let out early in the morning and they run around my 4 acres. They are let in at dinner time. I love them and they mean everything to me!"
American Tundra Shepherd Dog