Collectable Vintage American Cocker Spaniel Dogs
For your enjoyment only. This is my own personal vintage dog figurine collection. They are not for sale.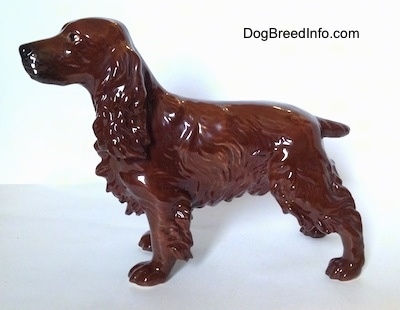 Pictured is a vintage 1970s Cocker Spaniel dog by Goebel. It is of a brown glossy dog in a standing pose. The eyes and nose are black and the brown ears are long and wavy. On the bottom of the figurine is the Goebel trademark 5 (TMK-5) Goebel logo of the bee inside the V above the 'bel' in the name Goebel. Below that it reads W. Germany. That particular mark was placed on figurines between 1972 and 1978. There is a number engraving on the inside of the back right leg that reads 30630. It measures 7 1/8 inch tall from the ground to the top of the head, 8 1/2 inches long from the tip of the nose to the back leg and 3 1/2 inches wide across the back legs.