Collectable Vintage Cane Corso Italiano Dogs
For your enjoyment only. This is my own personal vintage dog figurine collection. They are not for sale.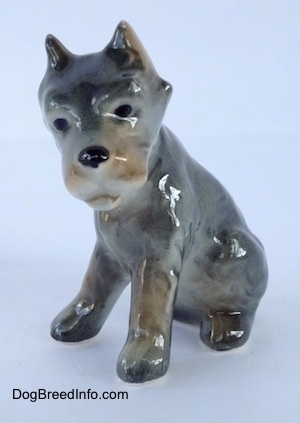 This is a vintage West Germany Cane Corso Italiano puppy figurine by Goebel. This little pup has cropped ears and a docked tail. It is gray with fawn highlights with a nice glossy finish. On the bottom of the figurine is the trademark 6 logo (TMK-6) which sets the date the piece was made between 1979 and 1990. The logo is of the Goebel name with W. Germany below it. It stands about 2 1/2 inches tall from the ground to the top of the head, is 2 1/4 inch long from the front of the snoot to the back of the tail and 1 1/4 inch wide across the front from paw to paw. It is in excellent condition.
Other Dog Breed Names
Cane di Macellaio
Sicilian Branchiero
Italian Mastiff