Polish Hunting Dog
Information and Pictures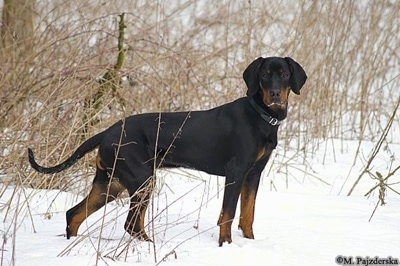 Una Hulaj Dusza the Gonczy Polski out in the woods on a snowy day
Other Names
Gonczy Polski
Polish Scenthound
Description
--
Temperament
The Polish Hunting Dog is a very active dog, always ready to work. Hunters use this type of dog for hunting wild boar and for tracking. It is a sporty type of dog. The Gonczy likes agility, Frisbee, sport tracking, etc. It is also quite good in obedience and dog dance. Be sure to provide plenty of daily exercise, and be your dog's firm, but calm, confident, consistent pack leader to avoid behavior issues. Proper human to canine communication is essential.
Height, Weight
Height: Females 19.7 - 21.7 inches (50 - 55 cm) Males 21.7 - 23.2 inches (55 - 59 cm)
Health Problems
Generally a healthy breed.
Living Conditions
Will do okay in an apartment if sufficiently exercised, but does best with at least an average-sized yard.
Exercise
The Polish Hunting Dog is very energetic and needs thorough, frequent exercise. It needs to be taken on a daily, long walk or jog where the dog is made to heel beside or behind the person holding the lead, as instinct tells a dog the leader leads the way and that leader needs to be the human. It will also thrive on some type of sporty activity.
Life Expectancy
About 10 to 13 years
Litter Size
About 6 to 10 puppies
Grooming
The Polish Hunting Dog needs little grooming and is an average shedder.
Origin
Poland
Group
Hounds
Recognition
DRA = Dog Registry of America, Inc.
FCI = Fédération Cynologique Internationale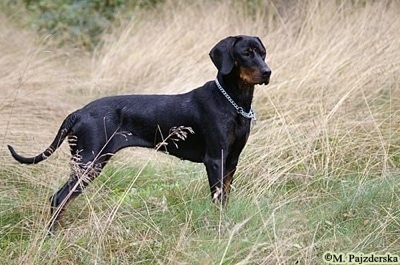 Una Hulaj Dusza the Gonczy Polski standing out in the field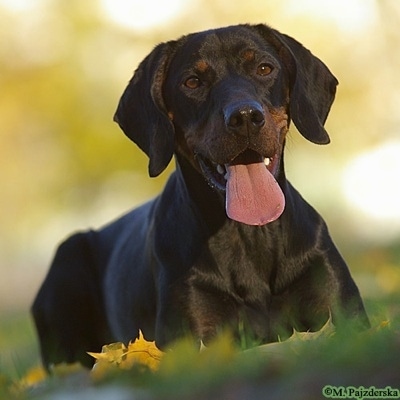 Una Hulaj Dusza the Gonczy Polski happily laying down for the camera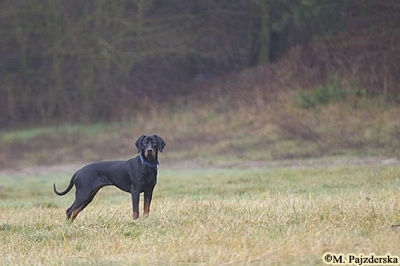 Una Hulaj Dusza the Gonczy Polski standing out in the field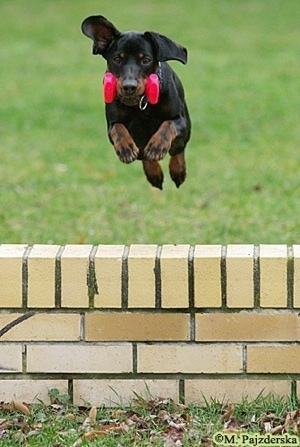 Una Hulaj Dusza the Gonczy Polski jumping over a wall with its toy dumbbell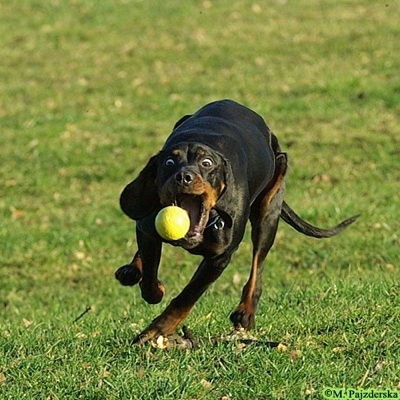 Una Hulaj Dusza the Gonczy Polski catching a tenis ball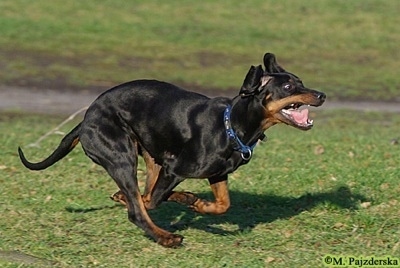 Una Hulaj Dusza the Gonczy Polski running top speed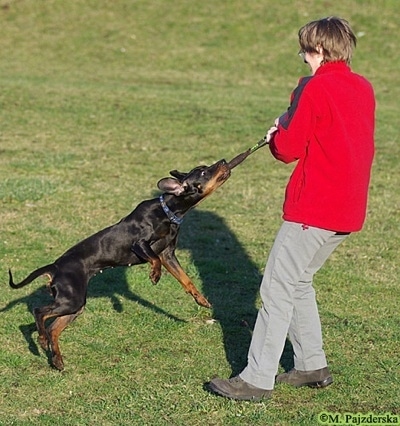 Una Hulaj Dusza the Gonczy Polski playing tug-of-war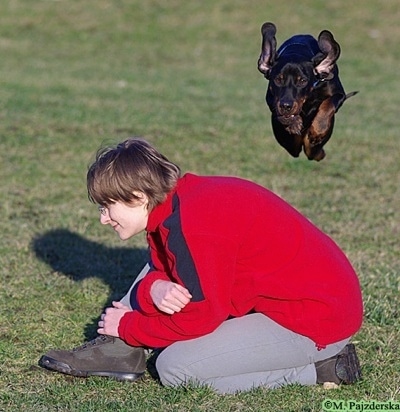 Una Hulaj Dusza the Gonczy Polski jumping over its handler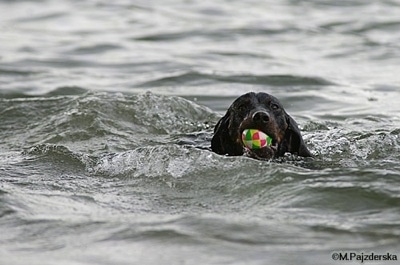 Una Hulaj Dusza the Gonczy Polski retrieving a ball from the water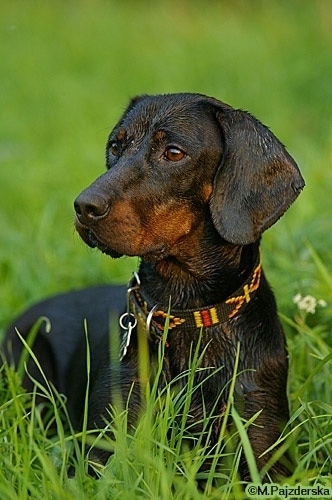 Una Hulaj Dusza the Gonczy Polski laying in the grass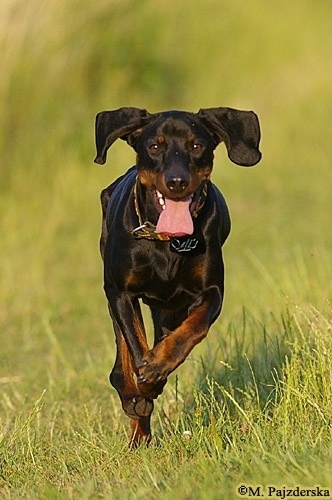 Una Hulaj Dusza the Gonczy Polski running through the feild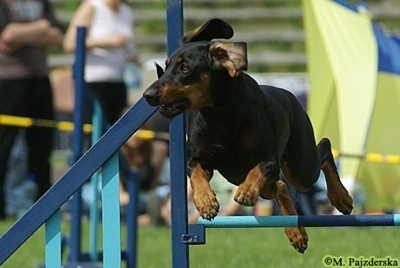 Phara Klusujaca Sfora the Gonczy Polski performing agility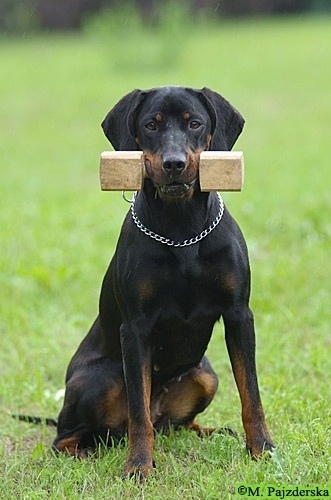 Una Hulaj Dusza the Gonczy Polski holding a dumbbell toy
Una Hulaj Dusza the Gonczy Polski catching a frisbee