Labradoodle Pictures
Labrador Retriever / Poodle Hybrid Dogs
Page 1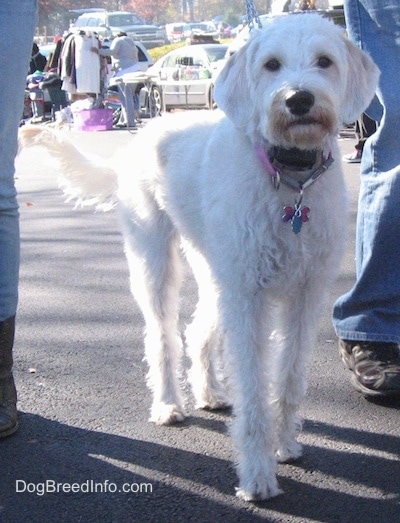 Adult white Labradoodle at the flea market
Other Names
American Labradoodle
Labradorpoo
Labradordoodle
Labrapoo
Labrapoodle
Standard Labradoodle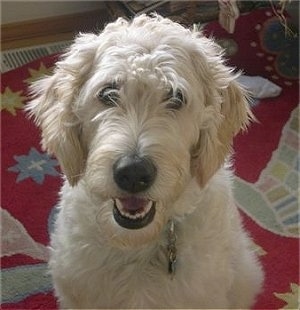 This is Hero. He is half Lab, half Standard Poodle, making him an F1 Labradoodle.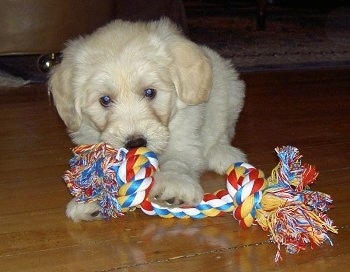 Snowy the Labradoodle as a puppy playing with his rope toy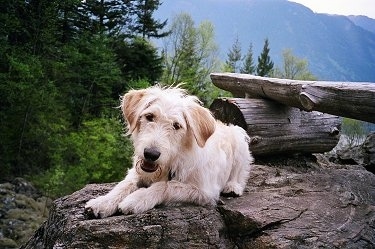 This is Jake. He is an 8-month-old F1 Labradoodle. He is taking a break from a hike in Hope, British Columbia.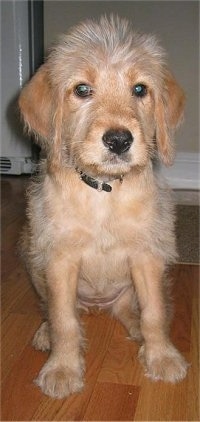 Zuzu at 15 weeks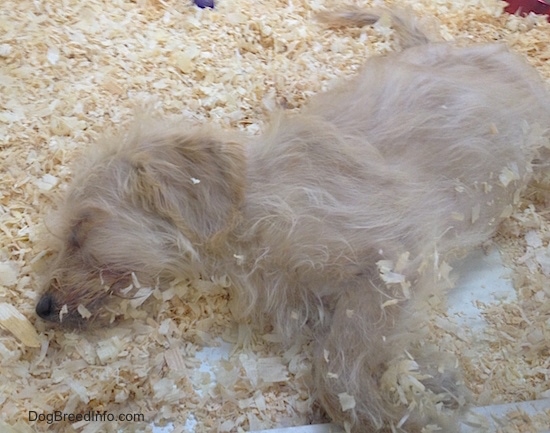 Petie the Labradoodle as a puppy sleeping in wood chips.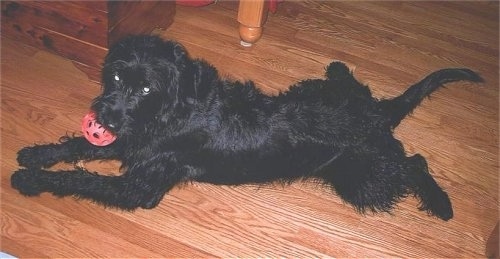 Stella is from Acme Creek Kennels in Traverse City, Michigan.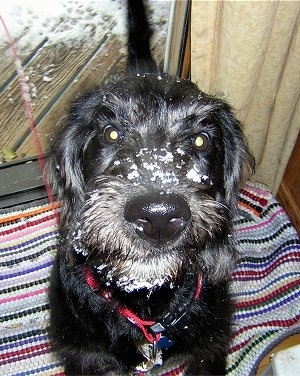 Hi, my name is Dexter. The other day I was just minding my own business when my owner came in and starting yelling as if I was doing something wrong. Click here to see what I was doing.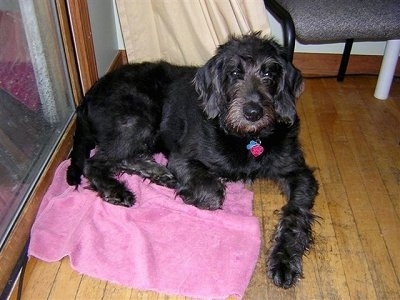 Dexter coming in from the rain