Teaching Tia the Elkhound Being Submissive is Rewarding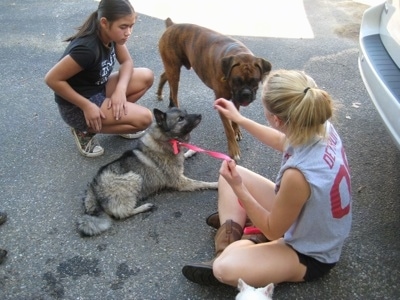 Part of Tia's problem with her former owners was Tia believed she was top dog. This was very apparent from the first time I saw her. She believed she was the boss. She was used to wanting things her way. I could see this not only in the way she carried herself, but when she was taken off lead she did not follow. When doors were opened she wanted to bolt through them.
We needed to teach Tia she was no longer the boss and for her to see this as a positive thing. The most submissive position a dog can be in is to expose its belly. Amie teaches Tia the "Dead Dog" trick.
© Dog Breed Info Center® All Rights Reserved