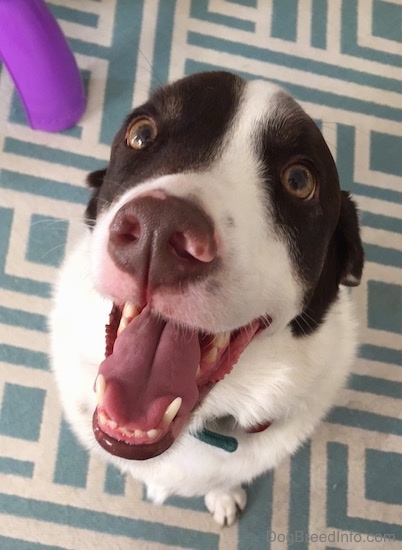 Do dogs really smile? Dog show happiness with body language. A dog with a relaxed parted mouth is usually an indication of a happy dog. And they sure do make we humans smile! Look at these faces!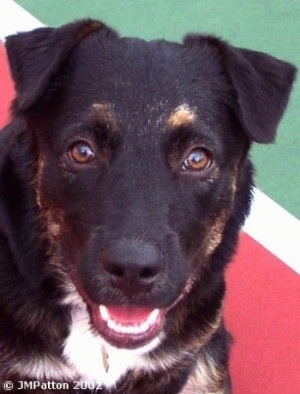 This is Fearless smiling for the camera. She is a 1-year-old Shepherd / Shar-Pei mix. She was about 6 months old when the picture was taken. She was rescued from the Hawaiian Humane Society.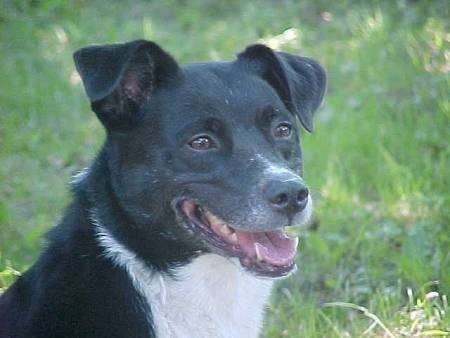 Smiling Jade!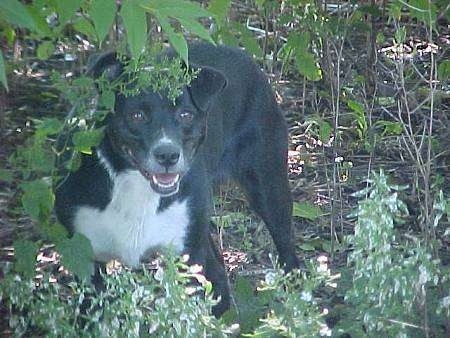 She is 2/3 Blue Heeler (Australian Cattle Dog) and 1/3 Australian Shepherd (Texas Heeler).