Vizmaraner
Vizsla / Weimaraner Hybrid Dogs
Information and Pictures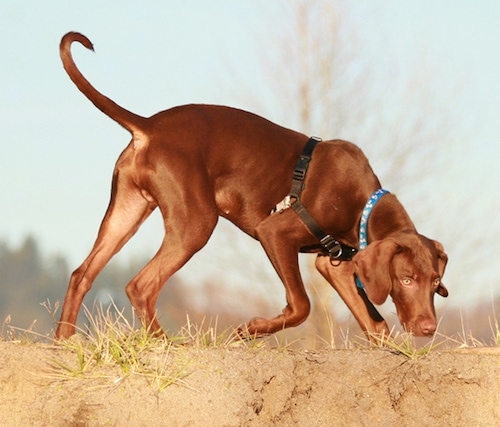 Blitzen the Vizsla / Weimaraner mix breed as an adolescent dog—"Blitzen came from a Wiemaraner mother and a Vizsla father, both were AKC and UKC registered. Blitzen has been an energetic and loving dog. Whenever he gets a chance to sleep in the bed with us, he loves to curl up next to our feet and give them a good licking. He is a sweet, kind, loving dog with a great temperment. He LOVES his people and adores our daughter. He does great with our cats, and gets along fine with his 'siste' a Doberman Pinscher / German Shepherd mix. Other than being a bit tightly wound and high on the energy, he is a wonderful dog."
Description
The Vizmaraner is not a purebred dog. It is a cross between the Vizsla and the Weimaraner. The best way to determine the temperament of a mixed breed is to look up all breeds in the cross and know you can get any combination of any of the characteristics found in either breed. Not all of these designer hybrid dogs being bred are 50% purebred to 50% purebred. It is very common for breeders to breed multi-generation crosses.
Recognition
DRA = Dog Registry of America, Inc.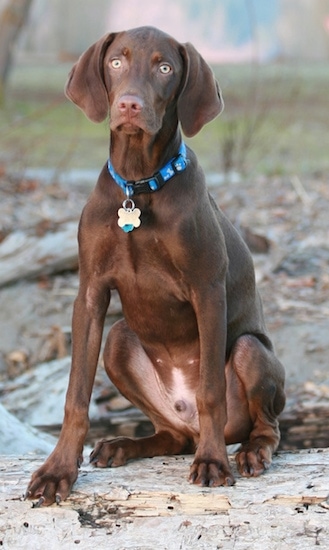 Blitzen the Vizsla / Weimaraner mix breed as an adolescent dog sitting pretty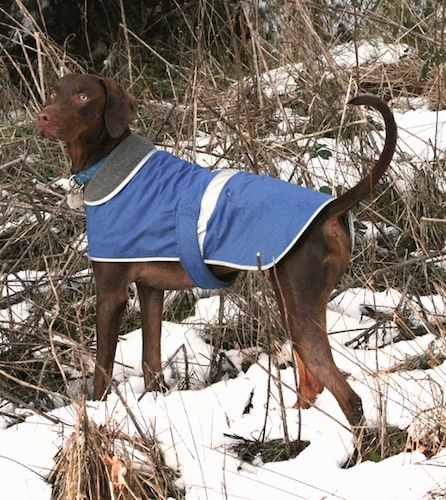 Blitzen the Vizsla / Weimaraner mix breed as an adult dog at 3 years old in the snow wearing a blue coat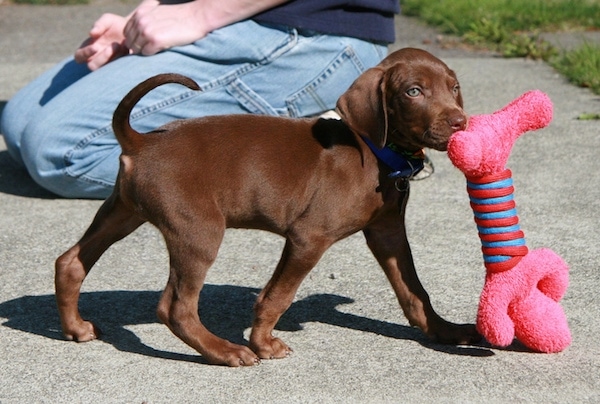 Blitzen the Vizsla / Weimaraner mix breed dog as a puppy with his pink toy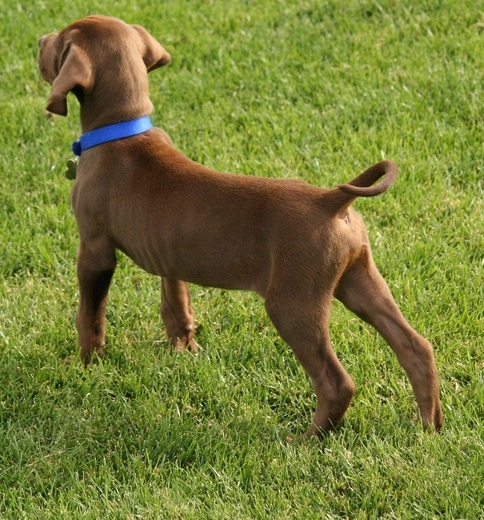 Blitzen the Vizsla / Weimaraner mix breed dog as an puppy enjoying the outdoors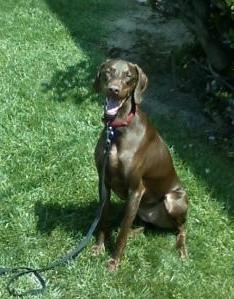 Hazel the Vizsla / Weimaraner mix breed dog is an extremely energetic but trainable dog; a very quick learner with endless energy. Photo courtesy of Dogs with Dave, a San Diego Dog and Puppy Trainer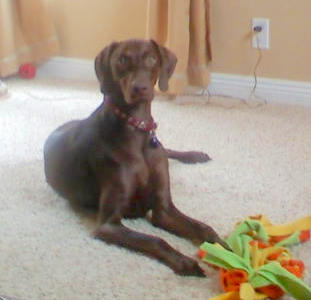 Hazel the Vizsla / Weimaraner mix breed dog, photo courtesy of Dogs with Dave, a San Diego Dog and Puppy Trainer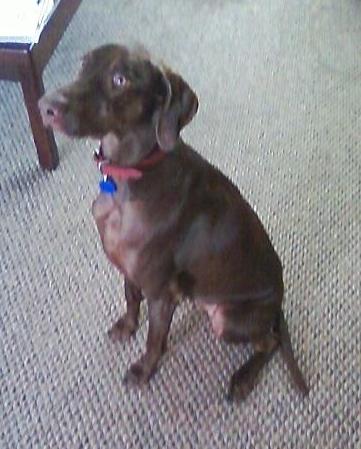 Hazel the Vizsla / Weimaraner mix breed dog, photo courtesy of Dogs with Dave, a San Diego Dog and Puppy Trainer