French Brittany
Information and Pictures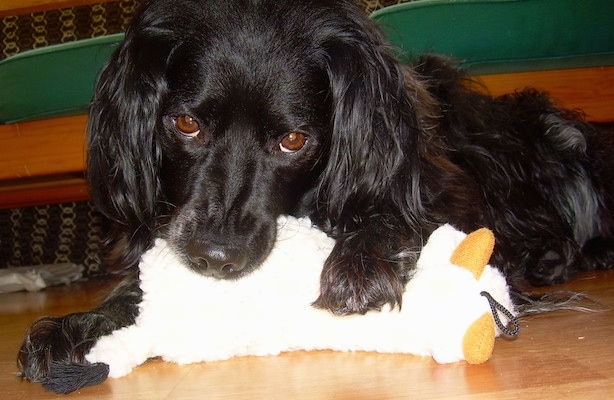 "This is my three-year-old French Brittney Spaniel Miska. He is a very energetic dog and loves to play. His favourite things in the world are his stuffed squeaky toys. He is the greatest dog we could ask for."
Other Names
Le Fougueux
Epagneul Breton
French Brittany Spaniel
Pronunciation
--
Description
--
Temperament
The French Brittany is very similar to the American Brittany. Some main differences between the two breeds are their style of hunting; they have stronger hunting instincts thanks to their English counterpart. Temperament and conformation are also somewhat different. Make sure the French Brittany sees humans as above him in the pack order. Proper canine to human communication is essential.
Height, Weight
Height: 17 - 21 inches (43 - 53 cm)
Weight: 30 - 40 pounds (14 - 18 kg)
Health Problems
--
Living Conditions
The Brittany is not recommended for apartment life. It is very active indoors and will do best with acreage. This breed is resistant to cold and damp conditions.
Exercise
French Brittanys are enthusiastic, active bird dogs. They love to exercise and have great stamina. They need extensive exercise and do best with an active outdoor person or hunter. They need to be taken on daily walks or jogs where the dog is made to heel beside or behind the person holding the lead, as instinct tells a dog the leader leads the way, and that leader needs to be the human.
Life Expectancy
About 12 to 14 years
Litter Size
About 5 to 8 puppies
Grooming
Regular brushing twice a week of the medium-length, flat coat is really all that is needed to keep it in good condition. Bathe or dry shampoo when necessary. It is generally a low-maintenance dog. Check the ears carefully, especially when the dog has been out in rough or brushy terrain. This breed is a light shedder.
Origin
--
Group
--
Recognition
DRA = Dog Registry of America, Inc.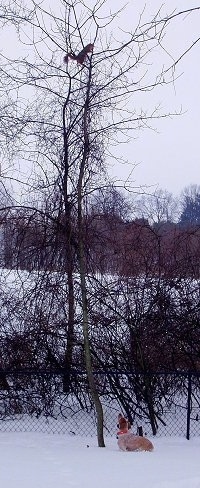 Molly the French Brittany Spaniel eyeing up a squirrel in the tree.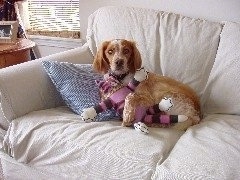 Molly the French Brittany Spaniel resting on the couch with her toy.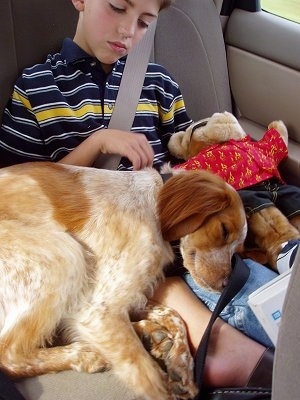 Molly the French Brittany Spaniel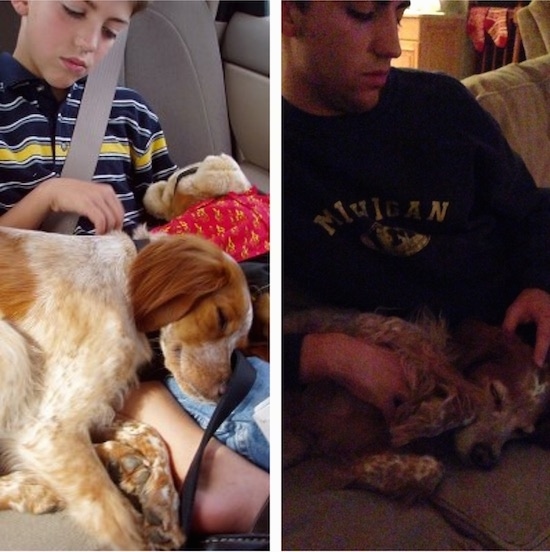 Molly the French Brittany Spaniel at 2 years old and at 14 years old with her human buddy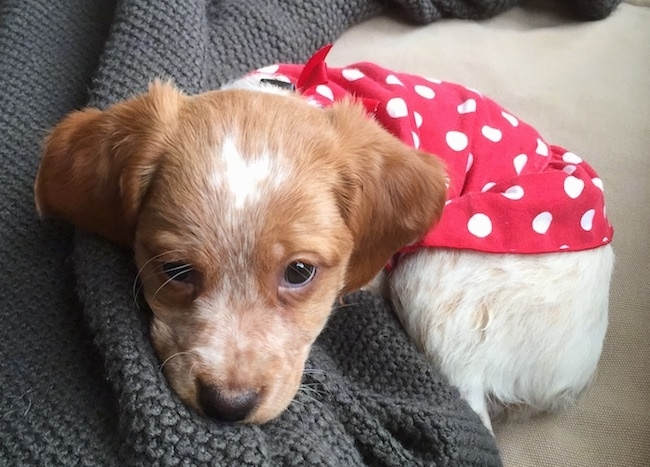 Maddie the French Brittany as a puppy—"Molly and Maddie were both from Plum Creek Kennels and live in Michigan. They are bird hunting dogs and reside in our house. They get along well with our Shih Tzu and teenage children. At 14 Molly remains healthy, despite some early cataracts. Molly would never abide crate training, likely because we did not know how to train her. Maddie does well in the crate and needs to be kept there when no one is home as she is still a puppy. Molly was easy to potty train, but the harsh Michigan winter made training difficult for Maddie. Both pointed at a very young age."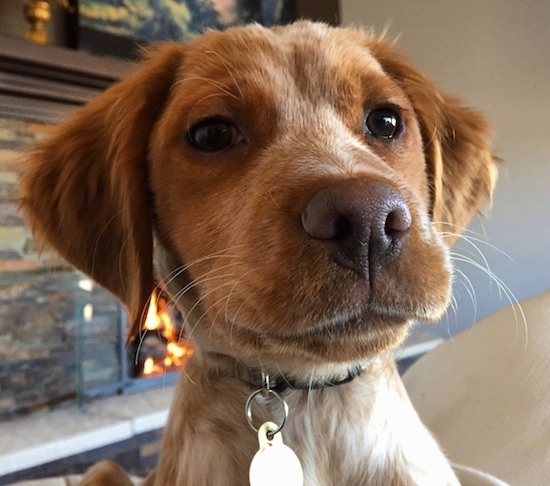 Maddie the French Brittany as a puppy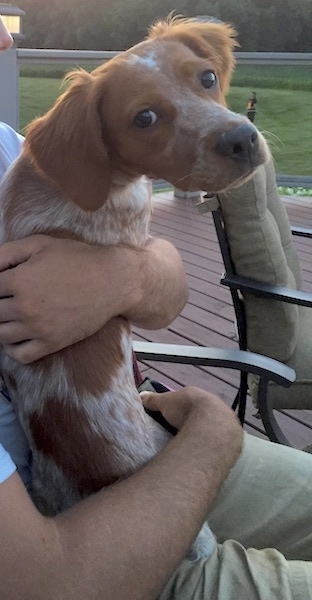 Maddie the French Brittany as a puppy at 6 months old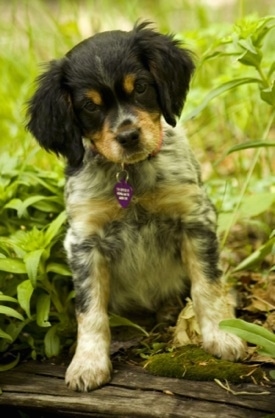 "French Brittany female puppy named Josie loves to hunt and swim. Started pointing the first day we had her. Very quick learner; almost seems she understands what you're saying. Loves to go for rides in the car, boat and 4-wheeler."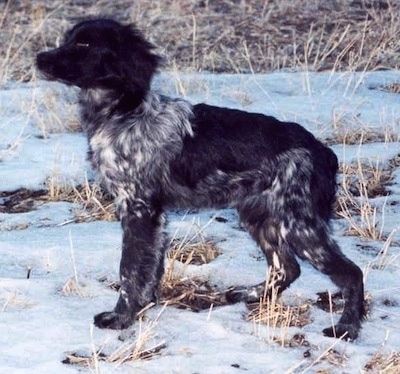 Lady Truffles Du Plum Creek the French Brittany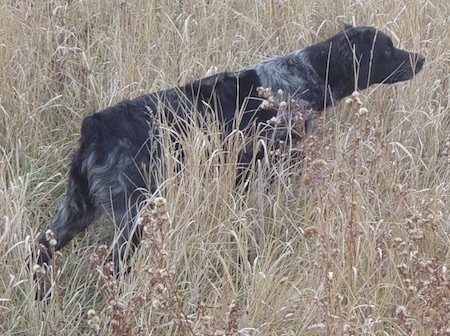 Lady Truffles Du Plum Creek the French Brittany hunting in the feild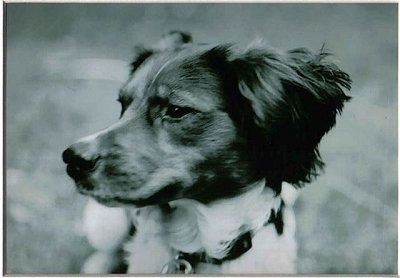 Jake the French Brittany—"This pic shows the breed's intelligence and alertness."