Love Those Mutts
Pictures of Mixed-Breed Dogs
Page 40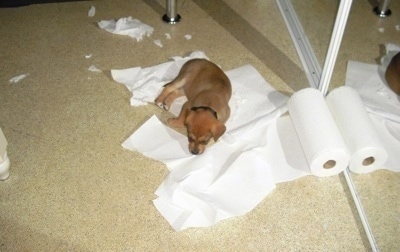 "This is Hazel :). She is a 3-month-old Lab / Shepherd / Husky mix puppy. I got her from a local rescue after having no luck at any shelters. But really, I couldn't be happier! She is very intelligent and I'm not just saying that because she's my dog, but really, she keeps you on your toes and is always willing to learn something new. For the most part, I believe she is balanced. She has never been aggressive toward me, never pulls on her leash, and waits for me to say 'OK' when it's time for her to eat. Hopefully things stay that way! 30+ minute walks seem to do the trick."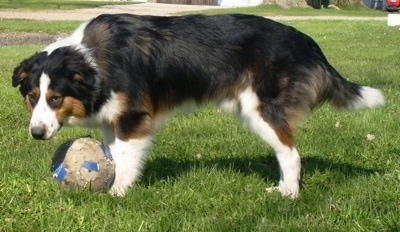 "This is Chet. He is about nine months old in this picture. He's a Collie / Lab / German Shepherd / Pit Bull / Rottie mix. He is a big teddy bear. He gets along great with kids and other animals alike. He loves to play with his soccer ball and will retrieve just about anything. His favorite thing to play with though, is his Dachshund / Min Pin buddy. He was the only pup in the litter that had all the beautiful Collie markings. You would never know he has Rottie or Pit Bull in him. He was a great choice to make as a family pet."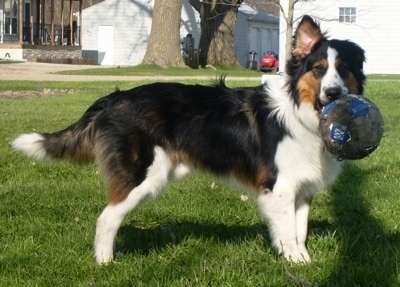 Chet the Collie / Lab / German Shepherd / Pit Bull / Rottie mix at 9 months old with his soccer ball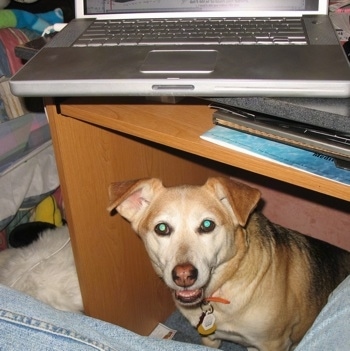 "This is Cas, a Corgi x Beagle mix, at 9 years old. She is very laid back with the people she knows very well (ex: family, people that have been over the house many times, neighbors). Even when she was a puppy, she never chewed anything besides her own toys. We rescued her when she was 6 months old. She is a little shy with new people and other dogs, but after a few minutes she warms up to them and has no problems. Cas would rather be on a walk than in the yard. She is very smart and picks up on things easily. As she has gotten older, she is very set in her routines and likes to follow them."
Dog DNA Tests