Playing, Cuddles and Favorite Spots
A Show Dog's Life
Page 1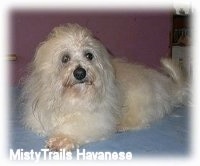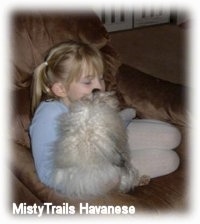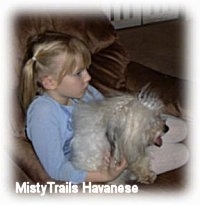 Pictured here is Salida Del Sols BlanQuito by Emmy (Havanese), doing the other thing a show dog, or any other dog loves—being the center of attention, all bathed and comfy, in the house and on his owner's lap getting cuddles.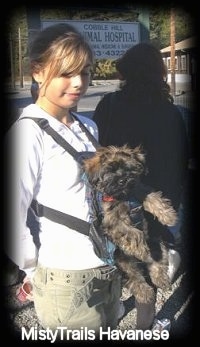 Pictured is Harry in his carrier with owner Ashley.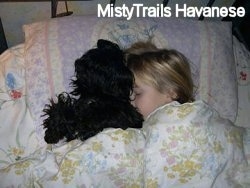 Pictured is Emily sleeping with her bed buddy Misty.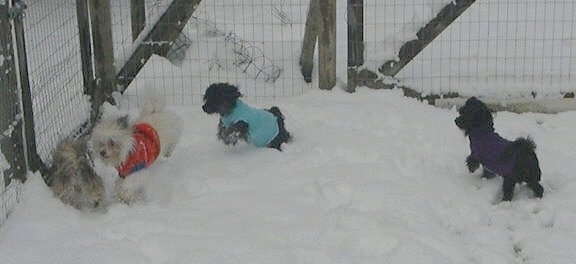 Dogs love to PLAY!
Remember to dress them for the weather!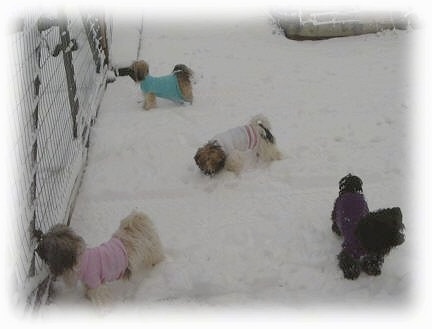 Courtesy of MistyTrails Havanese