Dogs Caught in the Act!
Page 22
"I come home one evening from school only to find that my ten-year-old German Shepherd mix Sammy had trashed my entire room!!! Sammy is a great dog, but he freaks out every time a storm hits and if there's nobody home to comfort him this is what happens."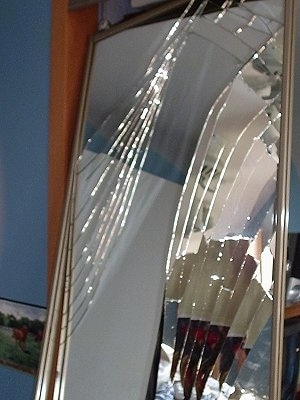 "As you can see, it looks like the storm hit inside my room instead of outside. He destroyed my mirrored closet door (probably by trying to hide in the closet)."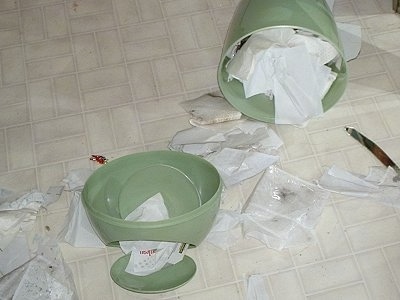 "He knocked over my garbage can..."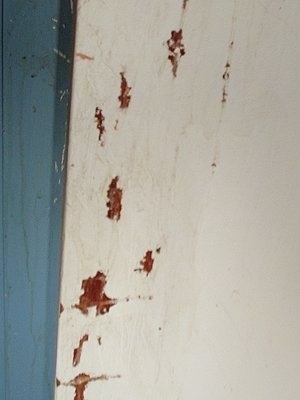 "Scratched my door..."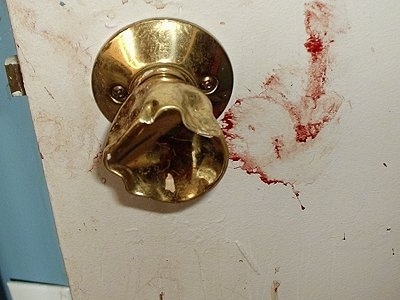 "...chewed my door knob and also dragged my clothes from the closet all around my house. He cut himself on the glass door, but he is fine and that's all that matters to me. He is my best friend and I love him no matter what stupid things he does."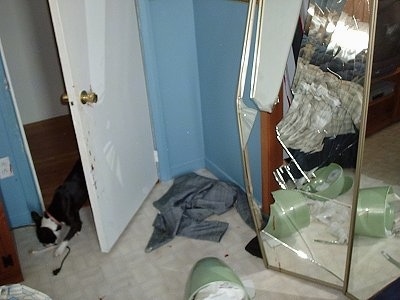 "The Boston Terrier on the bottom left is my other dog, two-year-old Chloe. I'm pretty sure she did not help Sammy destroy my room because she is an angel usually. Sammy looked pretty guilty when I got home that night...I guess he couldn't blame this one on Chloe!!!"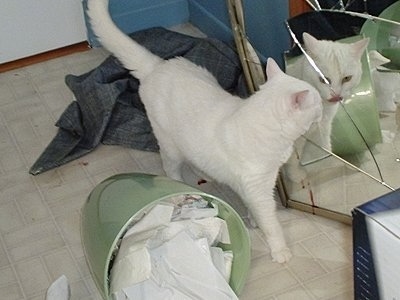 "Also seen in the picture: Princess the cat investigates the crime scene."
Why does my dog do that? Learn what makes a dog tick and what you can do to turn your dog into a happy, well behaved, respectful canine.
Do you have a photo of your pet caught in the act of a no-no? Send it in!