Dogs Caught in the Act!
Page 9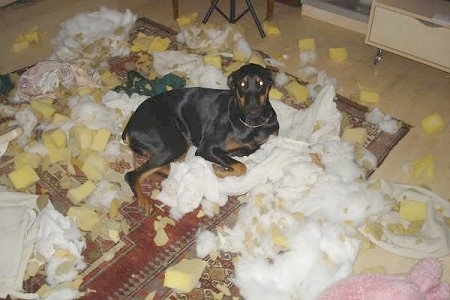 Pia Ecko the Doberman Shepherd mix at 9 months old caught tearing a pillow to shreds a few times. She has been doing this about once a month or so. This particular day her owner states, "I was coming home from orchestra rehearsal, I was so tired but I'd been missing her all day long, so while I was driving home I was planning to take her out for a long walk and spend time with her. But when I came home, I was faced with that scene! Right away I told her to go into that mess and I took the photos while I scolded her. I spent all of my free time gathering all of the pieces together and sewing the pillows again. So she lost her chance to play and go outside. Which I suppose was her punishment ;-) Actually, I didn't get all that angry with her, I only acted angry. I love her so much! She couldn't change that even she smashed the entire home :)"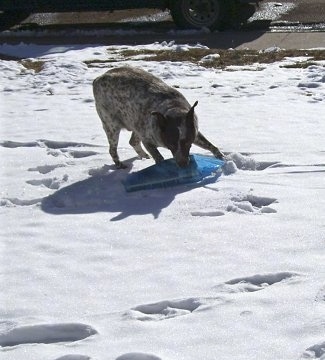 "Zorro aka Muttley, our Queensland Red Heeler was taught to get the paper in the morning so we wouldn't have to."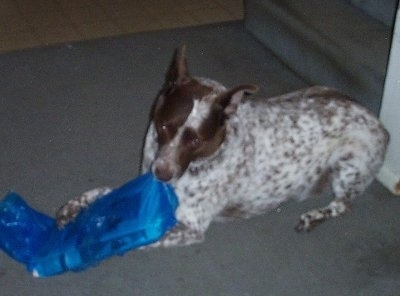 "However, he doesn't realize he can't rip it up when he comes inside!"
Why does my dog do that? Learn what makes a dog tick and what you can do to turn your dog into a happy, well behaved, respectful canine.
Do you have a photo of your pet caught in the act of a no-no? Send it in!