Dogs Caught in the Act!
Page 5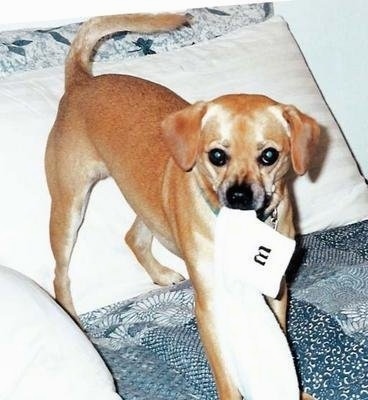 Neo found one of his daddy's socks and I was telling him to drop it. "No, no, Neo. Drop it!"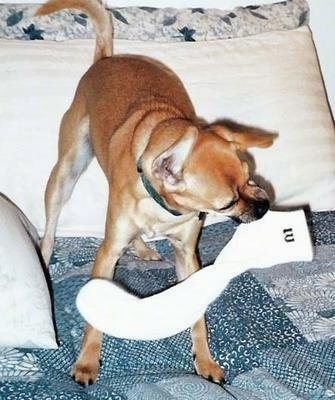 Neo is showing his response to my reprimand -- by playing with the sock more!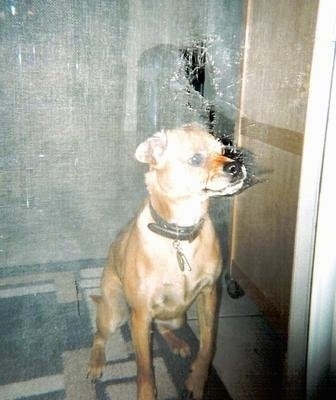 "NO NO Neo!"
Neo sticking his nose through the hole in the screen door that he's already made with his claws -- and further opening the hole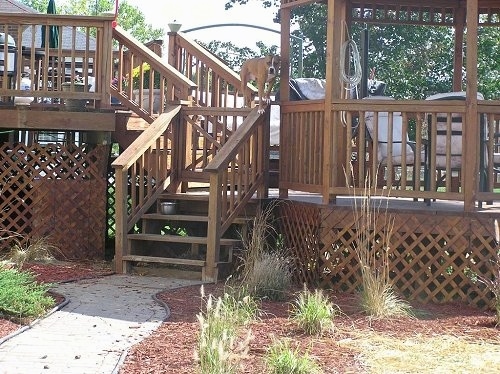 If you look closely, you will see Petey, the Pit Bull as he begins his escape to the backyard for some exercise.
Petey routinely climbs the deck gate and slides down the handrail to play in the backyard.
Why does my dog do that? Learn what makes a dog tick and what you can do to turn your dog into a happy, well behaved, respectful canine.
Do you have a photo of your pet caught in the act of a no-no? Send it in!