Dogs Caught in the Act!
Page 2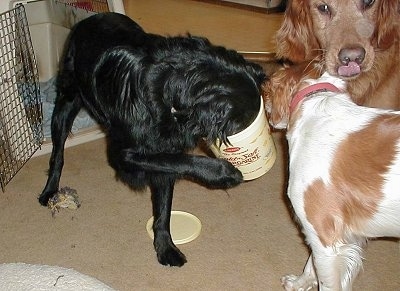 Ricki, a Flat Coat Retriever / Chow mix) was caught in the act of raiding the trash...only the trash fought back! Looking on are her partners in crime, Hunter the retriever and Skye the spaniel.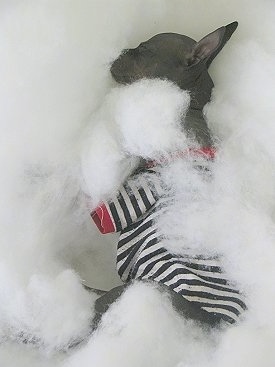 Sadie the American Hairless Terrier got into a big box of pillow stuffing, got it all over the floor then fell asleep in it.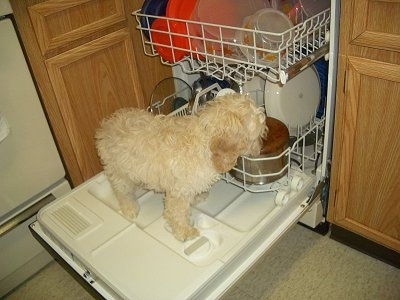 Cody the Cockapoo puppy at 12 weeks old caught cleaning the dishes!
Why does my dog do that? Learn what makes a dog tick and what you can do to turn your dog into a happy, well behaved, respectful canine.
Do you have a photo of your pet caught in the act of a no-no? Send it in!