Dogs Caught in the Act!
Page 3
"Gracey, our 4-year-old, seven-pound Dachshund. Swas caught in the act of finishing off her dad's plate of spaghetti. This is her FAVORITE food so she could NOT resist. Did we scold her? NEVER!"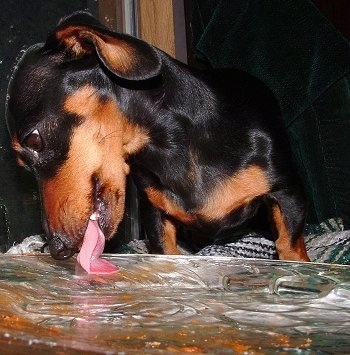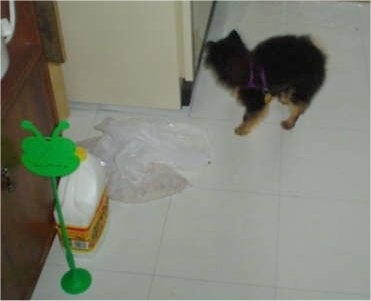 Mojo the Pomeranian caught getting into the garbage bag!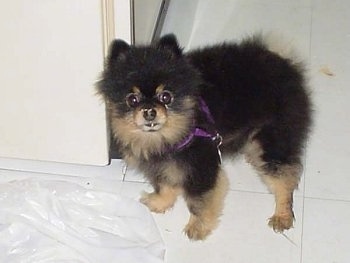 The evidence is all over his face!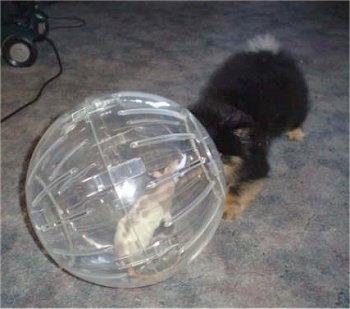 Mojo the Pomeranian caught disturbing Lily the rat!

Charlie Grrrl when she was 16 months old. She found a tube of oil paint. Luckily, it wasn't toxic. Her owners used Crisco oil and Palmolive dish soap to clean her up. She's a Wire-Haired Fox Terrier.
Why does my dog do that? Learn what makes a dog tick and what you can do to turn your dog into a happy, well behaved, respectful canine.
Do you have a photo of your pet caught in the act of a no-no? Send it in!