Dogs Caught in the Act!
Page 14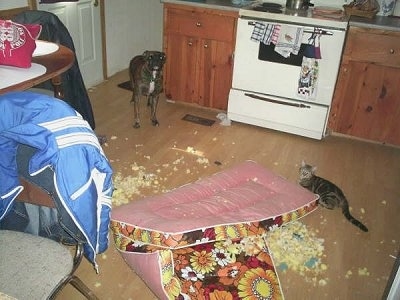 "I came home on my lunch break from college to find that my one-year-old Valley Bulldog Diesel had made a very, very big mess. Since I had blocked the living room off he hadn't really gotten into much lately. Anyways, I had just gotten this foldout-type mattress. I figured I would let Diesel have it through the day to lie on while I was gone in classes. The stuffing was everywhere!"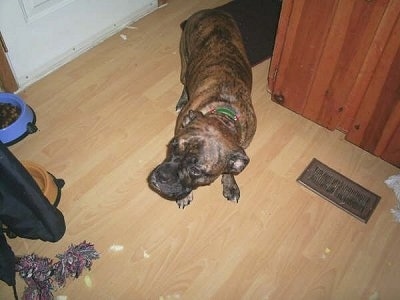 "Diesel knew that he did wrong. All I had to do was look at him and he crouched down, put his ears back and wiggled his stub."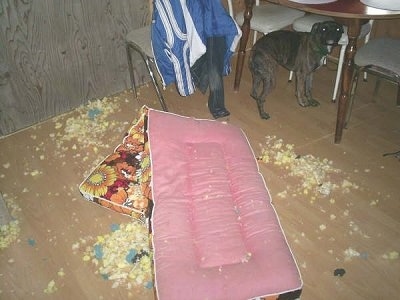 "As I was cleaning up the mess he went and hid under the table."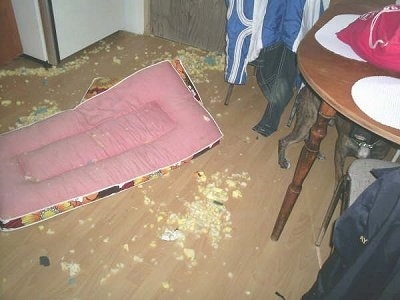 Why does my dog do that? Learn what makes a dog tick and what you can do to turn your dog into a happy, well behaved, respectful canine.
Do you have a photo of your pet caught in the act of a no-no? Send it in!