Animal Rescue Scam—Beware! If you receive an email like this, you should simply delete it.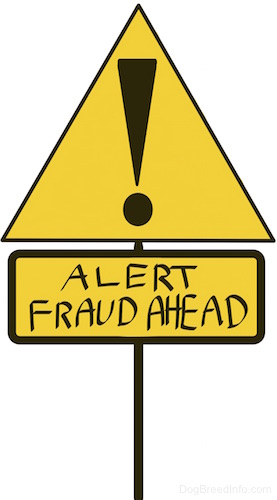 I was scammed Almost $500 from Lucy Wong from the animal rescue team here was her email.
Animal Rescue Team
Contact Address - 239/F East Avenue Medical Center, East Ave., Quezon City
Philippines.
Fax - 63200-983546
Email - animal.rescue.team@2itb.com
http://www.___zyworld.___com/___bulldogfoster/___Home.___htm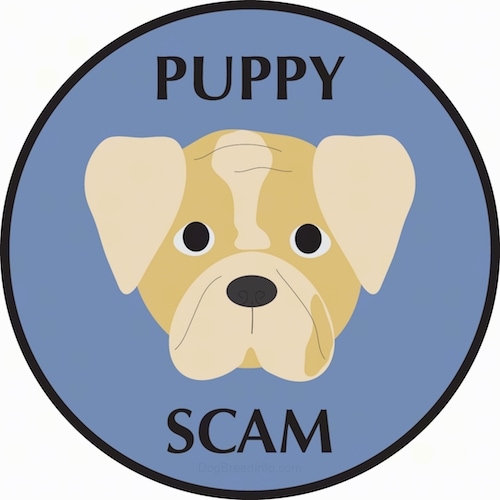 Hello,
Thank you for emaling, we are a small private and registered rescue group dedicated to the rescue and rehabilitation of all bulldogge variaties, we are located in Phillipines at the above given contact address,we are happy to know of your interest in adopting some of the adorable bulldog puppies in our shelter, puppies are male and female and they are 13 weeks old and above.
They are all a recent product of a puppy mill confiscate. They have their shots and wormings up to date and they come to you socialized and properly trained. Our mission is to provide training, food, vetinary care and shelter until they are placed into a forever loving homes.
Adoption Fee is $250 and shipping is $350.
Adoption Fee Covers
Primary vaccines for an adopted dog
Microchipping
Spay or neuter for the adopted dog.
Health and veterinary care costs for any needy dog within
Cost of housing, taxes, and utilities used to keep the shelter warm and running properly
Feeding costs for animals.
We will send you a pet adoption form to fill and return back to us via email attachment or by fax as soon as we hear from you to confirm adoption.
We have 10 puppies at the moment, 8 english bulldog puppies and 2 frechies. if you are willing to rescue all 10 puppies, then you we will take care of the adoption fees while you take charge of the shipping fees. Our mission is to see these puppies placed into responsible and caring homes.
Looking forward to hearing from you.
Thank you,
Lucy.
DO NOT FALL FOR THIS. The global shipping company, and Qatar international airport are also in on this scam I was ripped off and never recieved my puppy. I sent the money via western union to this guy.
Name - Radebe Tutu Acholy.
Address- Bangkok -Thailand.
I knew something wasn't quite right when I received an email stating the family loved the pictures, and I hadn't sent them yet! So with a little research on Google, I came across your website.
Please read below:
From Scammer
sarah donald sarah_investment_003@yahoo.com> wrote:
hello, how are you doing and your pet? Am sarah by name and i will love to give your pet a loving home. i reside in utah with my husband and two kids one is 14yrs old and the other is 17yrs old , we will love to adopt your pet as an indoor family pet and we love pet so much than any other thing on earth ,so please let me know the last asking price and i will love to view the pics if available. payment will be made before shippment and my shipping company will handle the shipping , dont be bored about the shipping of this pet cos this company deals with transporting live pets across the coast which i have been a witness of. more so my mode of payment will be in an american cashiers check or money order check which will include the cost of the pet along with the shipping fees and the payment willbe brought to you by a couries service e.g ups,dhl,fedex or usps, you can get a hold of this shipping company for more information asper the shipping at flymit_shipping@yahoo.com and they made it known to me that the pet will be pickup right in your door step with out you streesing your self and a vet check will be carried out on the pickup day by the shipers vet doctor. i look forward to hear from you in giving this pet a loving home , i await your response
From Rescue
Sarah,
Thank you for your response to Chewey. She is a great girl and I'm looking for a great home for her. She is currently being fostered in Ponce De Leon, FL but I am flexible about shipping. She is a rescue Lhasa. I will get pictures of her and send them to you this evening. We are asking $150.00 for her adoption to help cover the expense of her rescue. If you are still interested, please let me know. She is white with light brown markings on her neck and back. She weighs about 10-12 pounds. She is housebroken, but is sure to make mistakes in her new home, until she adjusts. Your family sounds nice, your children are about the age of my children and Chewey loved being the center of attention. She is truly a lap dog and enjoys snuggle time.
Thank you again,
Angela
From Scammer
Date: Sun, 17 Jun 2007 08:45:07 -0700 (PDT)
From: "sarah donald" sarah_investment_003@yahoo.com
Subject: payment information needed
To: Angela
hello, i love the pics and my son like it as well. i am okay with the asking price $150 but i will offer $180 for the pet as the amount added will serve as the feeding fee till the arrival of my shipping company , as i have told you ealier that i have a shipping company that are capable in shipping pets across the coast and they assure safe delivery of the pet more so the payment will bear the cost of the pet plus the shipping cost which means that the payment will come in an excess. you can as well contact the shipping company at flymit_shipping@yahoo.com , and they made me know that the pet will be picked up right at your door step so you dont have to stress your self about the shipping. so if you are okay with this kindly forward me with this information , name to issue the check,your address to se
nd the check to and your phone number . i await yor response.
Stay Alert-ignore these scammers. Don't lose your money to them.
Were you scammed over the Internet? Send us your story.