Detecting Internet Scams
Scams
Targeting Puppy Buyers | Page 2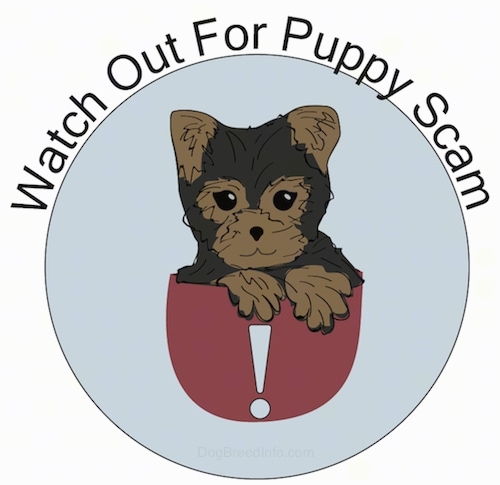 My Fiance wanted to Purchase a Tea Cup Yorkie for Me as a Christmas Present for 316.00 Bucks The Seller had Posted fake Pics of the Puppy and even went as far as giving out a fake shipping Company where a Nigerian guy posing as a Legitimate worker stating that the seller had covered everything after I sent the Payment in then after receiving a fake Shipping Label the Guy later stated I had to Send an additional 600.00 for Puppy Insurance Wow Realy the Nigerian guy got upset and I was like I already Paid for The Puppy where is My Puppy long story short My Fiance have Mental Health and Physical Health Issues He got Really depressed and sick due to Me not getting the Puppy the other sad part It's only 2 Weeks before Christmas and the suicide rate is extremely high around this time of year We are Christians and this is how Today's society pray on Innocent People with mental health issues! a cute Puppy can bring so much Joy during the Holidays and it can Help Someone make the transition alot more easy in dealing with mental health problems it just happened on this date 12-6-2015
Subject: i have some dogs i want to sell
Helloo,
I am Mr Jonh Badmus by name i stay in the state, i just want to notify you that i have some dogs i want to sell, i mean all kinds of dogs such as Affenpinscher puppies,Airedale Terrier puppies,Akita puppies,Afghan Hound puppies,Akbash puppies,Alapaha Blue Blood Bulldog puppies,Alaskan Malamute puppies,Basenji puppies,Beagle puppies,Belgian Malinois puppies,Borzoi puppies,Bull Terrier puppies,Bullmastiff puppies,Belgium Mastiff puppies, Bichon Frise puppies ,Cairn Terrier puppies,Canaan Dog puppies,Chihuahua puppies,Chinese Foo Dog puppies,Cirneco Dell Etna puppies,Catahoula Leopard Dog puppies,Clumber Spaniel puppies,Dalmatian puppies,Dachshund puppies,Dogue de Bordeaux puppies,Doberman Pinscher puppies,English Bulldog puppies,English Cocker Spaniel puppies, English Toy Spaniel puppies ,English Springer Spaniel puppies,Field Spaniel puppies,Finnish Spitz puppies, Flat-Coated Retriever puppies ,Fox Terrier-Wire puppies ,German Shepherd puppies,German Wirehaired Pointer puppies,Golden Retriever puppies, Great Pyrenees puppies,Greyhound puppies,Great Dane puppies,Harrier puppies,Havanese puppies,Ibizan Hound puppies,Irish Terrier puppies,Irish Setter puppies,Irish Water Spaniel puppies,Jack Russell Terrier puppies,Japanese Chin puppies,Keeshond puppies,Komondor puppies,Kerry Blue Terrier puppies, Lhasa Apso puppies ,Leonberger puppies,Labrador Retriever puppies,Maltese puppies,Manchester Terrier puppies,Maremma Sheepdog puppies,Mi-Ki puppies,Newfoundland puppies,Neapolitan Mastiff puppies,Norfolk Terrier puppies, Norwegian Buhund puppies ,Old English Sheepdog puppies,Otterhound puppies,Papillon puppies,Pembroke Welsh Corgi puppies, Pekingese puppies ,Pembroke Welsh Corgi puppies,Rat Terrier puppies,Redbone Coonhound puppies,Rottweiler puppies,Scottish Terrier puppies,Shetland Sheepdog puppies,Soft Coated Wheaten Terrier puppies,Saint Bernard puppies, Saluki puppies ,Tenterfield Terrier puppies,Tibet an Terrier puppies,Toy Poodle puppies,Tibetan Spaniel puppies,Vizsla puppies,Weimaraner puppies,Welsh Terrier puppies,Whippet puppies, Welsh Springer Spaniel puppies ,Xoloitzcuintli puppies,Yorkshire Terrier puppies etc please if you are intrested in buying the dogs you can please mail me with this email address markangeloo2000@yahoo.com.
Thanks
From Scammer to Seller
Sender's name: Jack
Sender's email address: car.rick@live.com
Sender's message:
am interested in buying your GSD,is it still available for sale?
2nd email from Scammer to Seller:
Is the GSD registered?
About the payment i will be paying you with check,when you get the payment[check],i want you to deduct your money for the GSD and send the rest to my shipper for the shippment of the GSD.
Send me your,
FULL NAME
ADDRESS-Dont send me a po.box,send me a contact address
PHONE NUMBER
From Scammer
From: steveavans200@gmail.com
Good day and how is your day ?I just received the confirmation from my
Secretary that the payment has been issued out and was mailed by the
Courier Service. It will be delivered to your address a day from
now according to the courier, and it was my secretary who posted the
payment,but to my greatest surprise,She included the moving fee of other
things bought for my new Home with your payment instead of the actual
amount of the purchase of the Dog,she made out the money order for $2,550.
This was due to the accumulated unpaid transactions undertaken by the mover
in the past weeks and they said they can't come and pick this up if I do
not pay them all together.So once you have the Payment,i want you to cash
it and deduct the money for the purchase.The remaining funds should please
be sent to my mover via Western union the same day you do receive the payment
so that my mover can make the trip over for the pickup at once.You will also
have to deduct an additional $30 to offset the cost of your run around expenses.
I will need your immediate response via email assuring me that i cantrust you to
handle this with care and have the remaining funds returned appropriately.
I am hearing impaired and will hope that your intentions remains noble through
out the duration of this transaction**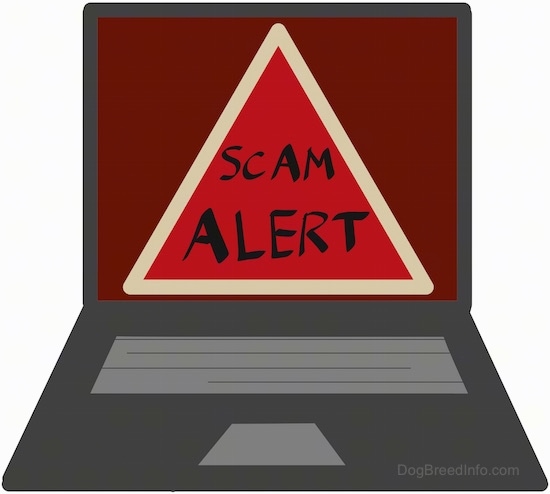 HELLO DEAR,

YOU MAY BE SURPRISE BUT IT WAS OUT OF MY DESIRE TO SHARE THIS MUTUAL PROPOSAL WITHYOU, I GOT YOUR NAME AND ADDRESS THROUGH MY RANDOM INTERNET SEARCH.

MY NAME IS MR.ABINART RHODES A GENERAL SECRETARY IN INTER CAPITAL SECURITIES COMPANY HERE IN NIGERIA THERE IS A CONSIGNMENT CONTAINING A SUM OF (12,000,000.00USD)TWELVE MILLION UNITED STATES DOLLARS DEPOSITED IN OUR COMPANY FOR SAFE KEEPING BY ONE MR. GUEI WALTER BEFORE HIS DEATH, NO ONE HAS COME TO CLAIM THIS CONSIGNMENT AS A BENEFICIARY TILL DATE.
I AM HONORABLY SEEKING FOR YOUR ASSISTANCE AS
FOLLOWS:

(1) I WANT YOU TO ACT AS A BENEFICIARY
(2) I WANT YOU TO PROVIDE A BANK ACCOUNT WHERE THIS
MONEY WILL BE TRANSFERRED
I WILL PROVIDE YOU THE ENTIRE NECESSARY DOCUMENT FOR THIS CONSIGNMENT TO PROVE THE CONSIGNEE AS A BENEFICIARY TO THE COMPANY, 40% OF TOTAL AMAOUNT MAPPED OUT FOR YOU WHILE THE 60% MAPPED OUT FOR ME.
IF YOU ARE OKAY WITH MY CONDITION DO NOT HESITATE TO SEND ME -MAIL (rhodes247_abinart247@yahoo.fr) SO THAT I CAN FURNISH YOU UP WITH ALL THE INFORMATION NEEDED, I WISH TO HEAR FROM YOU SOON.

THANKS FOR YOUR COOPERATION

ABINART RHODES.
Scammer: FOR YOUR KIND ATTENTION.

It is my great pleasure to write you this letter on behalf of my colleagues.
I got your information from a personal search in the internet business index.
I have decided to seek a confidential co-operation with you in execution of a deal hereunder for the benefit of all parties, and hope you will keep it confidential because of the nature of this business.

I am the Secretary of the Contract Review Panel instituted by H. E. President Olusegun Obasanjo to probe/review all Contracts executed and payments made during the regime of late General Sani Abacha. I have been mandated by my colleagues on the Panel to seek your assistance in the transfer of the sum of US$31.0 Million into your Bank Account.

As you may know, the late General Abacha and members of his government embezzled billions of dollars through spurious contracts and payments to foreigners between 1993 - 1998 and this is now the subject of probe by my Panel. In the course of our review, we have discovered this sum of $31.0 Million, which the former dictator could not transfer from the dedicated account of the Central Bank of Nigeria before his sudden death in June 1998. It is this amount that my Colleagues and I have decided to acquire for ourselves through your assistance.

This assistance becomes crucial because we cannot acquire the funds in our names and as government officials we are not allowed to own or operate foreign bank accounts. We have thus developed a, fool proof, legal and totally risk free scheme through which the fund can be transferred to your nominated bank account within a very short time.

The scheme is to use our position and influence on the Panel to represent you as a foreign Contractor beneficiary of the funds. We shall arrange all documentation to support this claim and get Approval for the transfer of the funds for your benefit on our behalf. The scheme is perfected to be 100% risk free and we are sure the funds can arrive your Account within
7 - 10 working days from when you agree to assist us.

You should acknowledge the receipt of my letter through my email address so we can further discuss the modalities of your cooperation and negotiate the charge for the usage of your Account. You definitely have a lot to benefit from this transaction as we are prepared to give you 25% of the total funds as soon as you secure it in your account.

Please, endeavor to give me a telephone/fax number through which we can communicate with you in confidence (in your response) as the need for secrecy is great to this transaction.

We expect your urgent response.

Yours faithfully,

'Niran Frederick
Scammer: Calvary greetings to you in the name of our Lord and Saviour Jesus Christ.

I am Mrs. Juliet Andreas, named person from Switzerland. I am married to Late Dr. Andreas Dominic of blessed memory who worked with Switzerland embassy for nine years before he died in the year 2000. We were married for eleven years without a child. He died after a brief illness that lasted for only four days. Before his death we were both very devoted Christians.

Since his death I too have been battling with both cancer and fibroid problems. When my late husband was alive he deposited the sum of $17.5 Million (Seventeen Million Five hundred thousand U.S. Dollars) with Barclays Bank of Ghana vault with a special arrangement in their vault.

Endeavour to contact me, so that I can link you up with the Barrister involve. The barrister and my late husband has been able to use their contact to make this fund to Barclays Bank on a special arrangement.

So feel free to contact him on maysfield@zipido.com . The barrister's name is Barrister Adegbesan Tunde Melvin. He will furnish you more details on how to receive this fund smoothly.

Recently, my Doctor told me that I would not last for the next three months due to cancer problem. Though what disturbs me most is my stroke sickness.

Having known my condition I decided to donate this fund to either a Christian organization or devoted Christian individual that will utilize this money the way I am going to instruct here-in. I want this Christian organization or individual to use this money in all sincererity to fund churches, orphanages, widows and also propagating the word of GOD and to ensure that the society upholds the views and beliefs of the holy inspired and infallable word of God which is the Bible.

The holy Bible emphasized so much on GOD's benevolence and this has encouraged me to take this bold step. I took this decision because I don't have any child that will inherit this money and my husband's relatives are new Muslim convert and I don't want my husband's hard earned money to be misused by people I call unbelievers. I don't want a situation where this money will be used in an unholy manner. Hence the reason for taking this bold decision. I know that after death I will be with GOD the omnipotent, the omniscience and the omnipresent. I don't need any telephone communication in this regard because of my health and also the presence of my husband's relatives around me always.

I don't want them to know about this evelopment. With GOD, all things are possible. As soon as I receive your reply I shall give you the contact of the Bank i.e. Barclay's Bank of Ghana. I will also issue you a letter of authority that will prove you as the original - beneficiary of this fund.

I want you and the Christian community where you reside to always pray for me.

My happiness is that I lived a life of a true devoted Christian worthy of emulation. Whoever that wants to serve GOD, must serve him in truth and in fairness. Please always be prayerful all through your life.

Until I hear from you, my dreams will rest squarely on your shoulders.

May the almighty GOD continue to guide and protect you.

Regards,
Mrs. Juliet Andreas
Scammer: goodday,
i am michel Mobutu Sese-Seko, wife of the late President Mobutu Sese-Seko of former Zaire, now Congo Democratic Republic. My family and I now live in exile, in Morocco. I believe you are aware through the International press how the European Government froze my late husband bank accounts. Recently the French Government confiscated my father's Chateaux in South of France. In view of this, my family and I are afraid to make any investment without a front. In this line, therefore, it is the wish of my family to solicit for a trustworthy and sincere person who will invest these fund under trusteeship. I am interested in making an enormous investment worth US$12Million in some parts of the world of which will be beneficiary to both parties SOURCE OF FUND. Before the death of my late husband, he deposited the above stated funds with a security Firm here in Amsterdam. Hence I am in asylum here in lome. Therefore, I intend to have a front who will manage this funds and invest it into property development, buying of sharesstock in Multinational Companies and engage in non speculative investments and other related ventures.As soon as I hear from you I will then aarrange a face-to-face meeting for us to deliberate on this investment. It will also give me the opportunity to assess your capability of handling this investment. Please, I will like you to send me your private telephone/fax numbers to allow me discuss privately.Meanwhile, reach me on the above email address. Kindly treat this matter with utmost confidentiality.
Best Regards,
michel Mobutu Sese-Seko
Within the USA - If you have been a victim to a similar scam contact your local Secret Service Agent. It is very important to save the documents with full headers. They are useless with out the ISP header.
If you have been scammed be sure to find a site on the net that will let you report it. There are many out there and you can find them by doing a Google search.
Stay Alert-ignore these scammers. Don't lose your money to them.
Were you scammed over the Internet? Send us your story.