Examples of Scam Emails
Page 2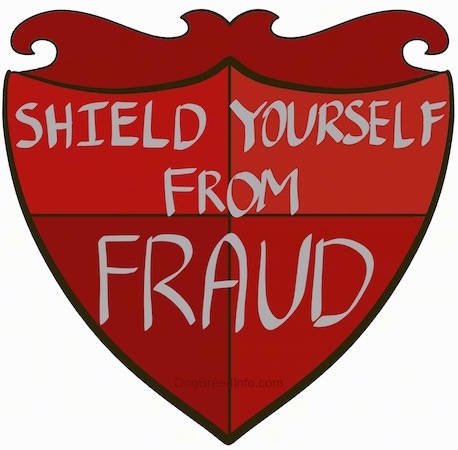 Here are some examples of scam emails. If you receive an email like one of these, you should simply delete it. Remember, if it sounds too good to be true, it most likely is. No one is going to give you a large sum of money for doing little to nothing to earn it.
From Scammer
From: Mr Christ kofi <jamesorgi19@yahoo.co.nz>
Date: September 25, 2009 2:29:44 AM EDT
To: undisclosed recipients: ;
Subject: CONFIRM OWNERSHIP (PARCEL)
CONFIRM OWNERSHIP (PARCEL)
FedEx International Benin
Lot No. 23 Patte D'Oie
03 BP 2147
Cotonou
Atten:
We have a Parcel contained an International Cashier Bank Draft/Cheque worth the sum of ($1.5 millionUSD) which will be deliver to you at the moment as long as you provide all the requirement information to the FedEx Courier Dlivery Express company before the parcel can be shipped to your own residential address in your country.
Further more,Your e-mail /Home address was among the luckiest package that will be send through Federal Express Delivery Service as soon as you contact them so what you have to do right now is to contact the Director of FedEx Delivery Department for immediate dispatch to your residential address.
CONTACT PERSON;Dr. Douglas Hall
Email;(fedexenquiry01@sify.com)
Website;www.FedEx.com
Telephone;+229 98691474
Reconfirm Your Address Once Again.
YOUR FULL NAME:===
YOUR TELEPHONE NUMBER
YOUR CONTACT ADDRESS:=
YOUR OCCUPATION:===
5.YOUR COUNTRY:==
My Regard to your family
Yours Mr Christ kofi
From Scammer
IKOBO PROMO TEAM
1,ikobo Way P/H
rivers State,
Nigeria
Our Ref: IKG/NG/ICO: Your Ref:
DATE 23/07/2009
Haven waited to hear from without success even as our earlier email to you
was unreplied we wish to inform you that your $2,000,000.00 (two million US
dollars) grant has been approved and subsequently arranged on a special
IKOBO MASTER CARD and sent to PROCCSSING / DELIVERY DEPARTMENT for release
delivery to you, the IKOBO PROMO TEAM is on MID TERM break and will not
resume for work till on the 6th of August 2009, and failure to claim your
winnings before on the 7th of August will lead to your disqualification and
the funds will be returned to the organizers of this PROMO for future
edition of the Award.
YOUR PIN NUMBER IS : 3852 and the maximum withdrawal per day is $5,000
NOTE: insurance and delivery charges has all been paid by the IKOBO AWARD
TEAM, the only money you have to pay to them is the processing fee of $100
ONLY, so don't allow anybody to deceive you on that, we would have paid
for that but the fact that we don't have your full information means that
you have to provide the information to the dispatch center and ask them
how to send the processing fee of $100 to them, be aware that as soon as
the proceesing fee and your information has been send to them, your visa
card will be delivered to you through DHL COURIER which we have already
paid for.
If you are interested and wish to claim your funds contact the Director of
MASTER CARD Processing/dispatch center:
Mr Kelvin Robert
EMAIL: ikobomcd@live.cn
with the following details:
FULL NAME:, DELIVERY ADDRESS:, PHONE NUMBER:, COUNTRY:, AGE:, YOUR
REFERENCE NUMBER IS: IK03NG2009 (very important)
pleaste be informed that Mr Kelvin Robert is the only accredited person to
make sure that your MASTER CARD gets to you therefore you don't have to
deal with any other person(s) or office (s) to avoid disqualification.
NOTE: YOU HAVE EVERY RIGHT TO ACCEPT OR REJECT THIS AWARd.
Best Regards
Mrs Elizabeth clare
Board Secretary, IKOBO PROMO
www.ikobo.com
From Scammer
Greetins Dear Beloved Friend,
I have been waiting for you to come down here and pick your $1.5000,000 USD but I did not heard from you.Then I went and deposited the $1.5000,000 Million USA Dollars as a consignments box to APEX COURIER SERVICE Because I travelled to Dubai and i will not come back till next month end.I want You to contact the APEX COURIER SERVICE Head office Nigeria to know when they will deliver your consignment box to you.
Please i want to let you know that is only the director knows the content and no body else knows about this only Dr Williams Momoh the director,So please waste no time in contacting them with the below information.I have paid for the delievery fee, The only money you have to send to them now is the security keeping fee of your consignment.Please i will advice you to be friendly with Dr William Momoh the director because he alone have the idea of the content of your consignment.
But i want to let you know that i did not give him the key of the box so please take note that as soon as they deliver the consignment use this ( CODE NUMBERS TO OPEN THE BOX TO KNOW IF THE COMPLETE OF 1.5MILLION USD IS IN IT ).THE FIRST BOX CODE ( 0036589 )THE SECOND BOX CODE ( 4475855 ) AND I WANT YOU TO KEEP THIS CODE NUMBER CONFIDENTIAL IN YOUR HOME TO AVOID ANOTHER PERSON GETTING IN TOUCH WITH YOUR MONEY MAY GOD BLESS YOU AND YOUR FAMILY. PLEASE CONTACT THEM TO THE BELOW INFORMATION IMMEDIATELY YOU RECEIVE THIS MAIL
CONTACT PERSON:Dr.WILLIAMS MOMOH
DESPATCH DIRECTOR APEX COURIER SERVICE
WEST AFRICA HEAD OFFICE NIGERIA
Email apexexpresscargo@currantes.com
Telephone +234 8035649823
Try to contact them as soon as possible to avoid increasing the security keeping fee I gave them your delivering address but you have to reconfirm it to them again to avoid them making mistake in delievering your consignment to your home reconfirm below information to the company immediately and tell them to send to you the airwaybill reciept as soon as you send them the security fee.I would have paid the security fee for you but they said no because they dont know when you will contact them so please they are waiting for you to contact them with your information to avoid mistake in delivery.and let them know also that they should waste no time in sending to you the tracking number or the airwaybill reciept of your consignment so that you can be able to track it and know when it will arrive your country.
Full Name:
Address:
Phone:
Company Name:
Company Address:
Company Position:
Profession:
Age:
Marital Status:
Let me know as soon as you receive your consignment,and check the contents whether the complete of the total 1.5,000,00 million united states dollars is in it.Please always call them to know the condition of this consighment because you know the content so please let it be very important to you So try and do everything possible to make sure that the box gets to your home without any delay.
Best Wishes,
Edith Lopez
From Scammer
From: "Mr.Jason Ahern" <customofficeus@yahoo.com.hk>
Date: April 7, 2009 9:16:15 AM EDT
Subject: YOUR Package/Funds at JFK Airport.
Reply-To: uscustoms5036@yahoo.co.jp
We hereby bring to your notice that a consignment been delivered at your residence by two diplomats. They had been stopped by us. There is a security measure put in place by United States of America, check terrorism and money laundry through the sale of illegal drugs locally and internationally.
After examination, we found out that the consignment contained the sum of US$5.7 Million, which upon further investigation revealed that the fund was your inheritance.
Consequently, the diplomats will deliver your consignment at your residence after all protocols have been observed.
However, in order to proceed we need you to reconfirm the following information,
Full Name: ....
Residential Address:....
Date of Birth: ....
Occupation: ....
Telephone/Mobile Numbers: ....
We await your response.
Regards,
Jason Ahern.
From Scammer
From: "UPS COURIER COMPANY" <info@ups.net>
Date: April 21, 2009 9:14:38 AM EDT
Subject: UPS PARCEL
Reply-To: clairefisher_bl@live.com
I am sorry to encroach into your privacy through this manner; we have a Certified
Cheque of $300,000 in our custody that belongs to you. This cheque was brought to my
desk last week by a lady name Mrs.Christiana Wood who gave us your e-mail address to
contact you on the delivery.
You are advise to send us the following:
Name:
Addresss:
Contact phone Number:
We wait your response soonest.
UPS COURIER COMPANY
Email: clairefisher_bl@live.com
Waiting anxiously for a swift response.
Prof.Charles Brown
Dispatch Director.
Tel: +234-7089147754
From Scammer
From: "Steve Morgan"<stevmorganx112@gmail.com>
Date: March 27, 2009 1:08:23 PM EDT
Subject: Good day
Reply-To: <stevemorganv13@gmail.com>
Good day,
My name is Steve Morgan; I work with the Finance Monetary Unit here in the Netherlands. I found your address through my countries international Web directory.
During our last annual inspections of all various bank accounts here in the Netherlands, My department found a dormant account with an enormous sum of US$ 6,500,000.00 (Six Million Five Hundred Thousand US Dollar) which was deposited by one late Mr. Williams.
From My investigation he had no beneficiary or next of kin to claim these funds.
I will need us to work together if you are interested and I assure you that I will provide all useful informations and documentation that we enable us transfer this funds into your bank account legally without any problem.
Write me directly with your contacts on this email stevemorganv13@gmail.com or you can call me on 0031-634-820-180 at anytime.
Regards,
Steve Morgan
From Scammer
My name is Maria, I came across your email address through the US chamber of Commerce, and My late Grand mother was a puppy breeder, She died a month ago and she left 2 Female English Bulldog, before she die, one of the Female puppy recently had a litter 4 puppies, They are so adorable, Due to my job as a Maketer, My job do not allow me to take good care of these babies, i am selling them out at a very reasonable price I would have love to take care of them myself but due to the nature of my job i does hardly have time for my self, So i want to find them caring & loving parent who will take good care of them and willing to adopt,if you interested in having them, please contact me immediately ,for more details and information.
Hope to read from you soon.
Thanks.
From Scammer
From: kgs all <kgs_444all@yahoo.co.jp>
Date: February 26, 2009 7:14:19 AM EST
To: kgs_444all@yahoo.co.jp
Subject: Thanks ,From Kingsley Udomdi..
Reply-To: kgs_all444@yahoo.co.jp
4Attn Please
Dearest I know that this massage will come as a suprise to you but after much consideration i decided to contact you,before we proceed, i don't know if i have introduced myself to you, I am Kingsley Udomdi
The reason why i send this massage to you is because i am not safe here due to my situation and my predicament so i decided to seek for your assistance.
I have a serious problem which is an injury that lingers in my soul for almost seven months now and i want somebody who is reliable and honest who will help me to overcome the crisis. my mother is no longer alive here in abidjan as i am writing you and recently My Beloved Dad join his ancestors though the hand of his wicked brother who call him self my uncle but has turn to be a lion over night to me.
How i wish i will see you now in my country and we talk to each other at present. my father before his death was a chairman of cocoa dealers here in bouake ivory coast,that was when am still a student at the federal college in Abidjan. but i stop school after the death of my father because my uncle decided to poison me just for nothing sake, As am writing you now, all my hope and dream of future was shartered and spread to the sky as i don't know what to do,
My father left a big amount of money with the bank USD 7.5MILLION DOLLARS, and i don't know about this, it was on the 10th of october last year that our farmily lawyer kindly hand over to me the documents covering the deposit and the WILL my father wrote and the instruction on how i will utilise the money, Meanwhile i don't know what actually what to do with this money here because my life is in danger and with shartered brain and life, that is why i contacted you so that you will help me and give me an assistance to transfer this fund to your account and also you will help me come over to your country for security of my life and also to continue my education while you will search for a good investment to invest this fund.,
Please it is a long story that if i start to narrate them now, you will be shedding tears over there, but i will give you more details in your next mail please kindly bear in mind that i need you to help me out of this my bad condition and help transfer this money to his account as well assist me come over there in your country for the security of my life, this fund and start a new life with you.
Dear Please i need your help, i will love to hear from you urgent.
Thanks once again and please extend my greeting to your family.
Regards from
Kingsley Udomdi
From Scammer
From: "MR. CHEUNG PUI" <cronbeag@eircom.net>
Date: February 26, 2009 6:11:14 AM EST
Subject: I NEED YOUR HELP IN THIS BUSINESS SUGGESTION...
Reply-To: <pui_cheung1313@sify.com>
MR. CHEUNG PUI
HANG SENG BANK LTD.
DES VOEUX RD. BRANCH,
CENTRAL HONG KONG,
HONG KONG.
Let me start by introducing myself. I am Mr Cheung Pui director of operations Hang Seng Bank Ltd. I have an obscured business suggestion for you. Before the U.S and Iraqi war our client Major Fadi Bassem who was with the Iraqi forces and also a business man made a numbered fixed deposit for 18 calendar months, with a value of twenty four millions five hundred thousand United State Dollars in my branch. Upon maturity several notices was sent to him, even during the war. Again after the war another notification was sent and still no response came from him. We later found out that the Major and his family had been killed during the war in a bomb blast that hit their home.
After further investigations it was also discovered that Major Fadi Basem did not declare any next of kin in his official papers including the paper work of his bank deposit. And he also confided in me the last time he was at my office that no one except me knew of his deposit in my bank.
As you can see, twenty four million five hundred thousand United State Dollars is still lying in my bank and no one will ever come forward to claim it. What bothers me most is that according to the by-laws of my country at the expiration of 5 years the funds will revert to the ownership of the Hong Kong Government if nobody applies to claim the funds.Against this backdrop, my suggestion to you is that I will like you as a foreigner to stand as the next of kin to Major Fadi Bassem so that you will be able to receive his funds.
WHAT IS TO BE DONE:
I want you to know that I have had everything planned out so that we will come out successful. I have contacted an attorney that will prepare the necessary document that will back you up as the next of kin to Major Fadi Basem, all that is required from you at this stage is for you to provide me with your full name and address so that the attorney can commence his job, after you have been made the next of kin, the attorney will also file in for claims on your behalf and secure the necessary documentation for the move of the funds to an account that will be provided by you.
There is no risk involved at all in the matter as we are going to adopt a legalized method and the attorney will prepare all the necessary documents. Please endeavor to observe utmost discretion in all matters concerning this issue. Once the funds have been transferred, we shall share in the ratio of 70% for me, 25% for you and 5% for any expenses incurred during the course of this operation.
Should you be interested please send me your private phone and fax numbers for easy communication via my most private email (pui_cheung_231@sify.com)and finally after that I shall provide you with more details of this operation.
Your earliest response to this letter will be appreciated.
Kind Regards,
Mr. Cheung Pui.
From Scammer
I was scammed by fru carlson:
Hello
Thanks for the mail, My puppies are well trained, Registered,House broken,potty trained and love the companion of grown ups,kids and house hold pets.They are two of them,one male and one female.They are called HAILY and EDDIE and their photos are attached below.Well, I will like to ask you the following questions.Then get back to me as soon as you can with answers and questions if you have any:.
-Have you ever lived with a yorkie puppy before or any other puppy?
-do you have an acre of land, or again where they can always play around?
-Are you aware of the love and attention that yorkies need?
-is every one in your home fully committed to the adoption of a new pet?
-what about if you know any good vet in your area?
-Where exactly are you located?
the reason i wanna give them out for adoption is because, i am a volunteer and since my daughter passed away,i don't find it easy to keep the puppies and continue my job since my job warrants me to travel more often than not, so i wan striving towards closing the animal farm that my daughter left before she passes away. Right now we are presently on a Volunteer mission for the W.H.O for the fight against Malaria Parasite on pregnant Women in a small Country Called Cameroon. We decided to Volunteer and work with W.H.O is our priority for now since we loved helping Sick people. I am from Bellflower California.My duty here is tight up, that is why i even regret bringing the babies over with me since we got this job and moved with them to Cameroon i hardly spent adequate time loving and caring for them. I am really disturbed since love and concern is what they where spoiled rotten with my daughter when she was alive. Hence i have decided to give them out to any loving and caring home(s) out there which will show them lots of love and concern and care properly for them. All you need to do to get them is simply paying their transportation fees to your location which will cost $60 each and $120 for the two of them, and you will have to email to let me know how they are doing and equally send me pictures of the puppies at your home once every month. If you agree to accomplish all these, then i will be very ready to give them out to you,and they will be coming with some playing toys,health guarantee,crate,papers and even with food menu. I will be waiting to read back from you. I will very much give out these puppies for adoption as soon as possible in order to also reduce my work load.
Regards And waiting...
I did pay them $120 dollars but when they asked me for $580 for insurance I knew it was a scam and I did research.
From Scammer
(This scammer has gone by the name Lisa Smith (reverendlysalovesgod@gmail.com) and her so called partner goes by the name of Mark Cute (revmarkcute01@yahoo.com.)
Hello,
I am so sorry for the late response. However, I have been so busy with the missionary work i came here for. Please bear with me.
First of all, I must thank my living Lord for I found an intending parent for my puppy, secondly i thank you for your interest in my puppy. I will like you to know that i am currently in West Africa on missionary work and i came here (West Africa) with 2 beautiful puppies. I have a male and his name is Andy and the female name is Kate, they are full breed, they are both Potty Trained, very good with kids and other animals and love to play a lot. The puppies are very healthy. They are still very much available for new home. They are 2 months old, AKC registered, vet checked and all shots are given up to date. All their papers will accompany them. I am giving them out for adoption. I strongly believe you are my answered prayer. My church here ask me to give them out for free, so all you have to do is to only pay for their shipping which will cost you $300 for one puppy or $600 for the two puppies. If you are interested in the puppies, please get back to me as soon as possible and let us hasten up the shipping arrangement. Your phone number is needed too.
I am only giving them out because i don't have much time to take care of them again due to the Missionary work of God before me. They are 100% healthy and i don't want anything to happen to them at all. That is why i are adopting them out as soon as possible
View their pictures on attachment
I will always remember you in my daily prayers.
Thanks and God Bless
Reverend Lisa Smith
From Buyer
Im at my sisters tonight babysitting. I understand from your point of view as well BUT I just have a bad feeling about this? These arent the same pups the other lady emailed me?? I dont know whats going on? Do you have another websit I can look at? Or some more pictures? If I was made of money I would pay half but I dont want to risk it. Im very sorry, Honestly I would have loved to take one of them!!! I got my hopes up a little too early I guess. :(
From Scammer
Amy,
The breeder you contacted about a English Bulldog Puppy gave me your contact because his is out of litter and I want my babies adopted, that waswhy I am emailing you if you will be interested in adopting my babies.
I have Two English Bulldog Puppies available with me. They are friendly with other pets. They are my real babies and It`s really hard letting go off this Angels but I have to if I really love them. I am currently on a work transfer to the west africa and I came down with my two babies. I got here to see that my babies were not meant for this kind of place. I need a God fearing person that will be there for this babies. I am giving them out for free adoption, It`s only the shipping charge that is needed to get them back to the U.S.A.
My babies names are Danny(Male) and Beauty(Female) . They are 13weeks old, AKC registered, recently dewormed, current on all shots, well animated and friendly kids and people. My church member love them so much but I could not let any of them adopt the babies because it`s still same west africa. Let me have your full mailing address and the nearest airport to your home for immediate shipping arrangement. The shipping and handling charge for my 2 babies is $600. It will cost $300 to ship one of my babies if you are adopting one. The money is not the issue here but the welbeing and happiness of my babies is what care for. That was why I asked for just the shipping charge.
Find the attached to view my babies recent pictures.
Please be a Dearing parent to this Angels when they arrived your home because they my real babies.
They will be missed but I will always remember you and the babies in my daily prayers.
God bless you and Your Family Awaiting for your mail asap
From Buyer
Which breeder was that? I dont know if this is some type of scam? If you are more concerned about a good home for the pups could i get them first and re-imburse the payment to you? I can assure you I wouldnt spend hours at a time looking for this particular dog if I wasnt that interested. I could only afford one of them, I would love both trust me but financially cant afford both at this time. Someone sent me an email about pups in africa but they are different from the pixs you sent me.??? She didnt say they were gone?? Please get back to me ASAP.
Amy
From Scammer
Hello
Thanks for the mail and interest in my babies..I bet you will love to have my babies..i am surprise that the whole world has turned to this. Not even a fear of God anymore. Well, I am actually among the people that wakes up in the morning and pray to God to change the unbelievers and the bad doers to change for better because Hell is hotter than Sun. So I wonder if I can ever found myself in train of those that are into bad acts.
Really there are some many crooks going out there..but i want you to know that the bad ones had spoil the good ones..and also know that i cannot do such a thing that will make my family name in black list or in shame..so i will pray to GOD to find me a reasonable and believable tenant that will take good care of my babies..also thanks so much for your email and understanding,my babies still available for you,also am very excited to let my babies join your home because you really sound so caring to me and i can see it that you can`t wait to have my babies in your home..So go get back to me with your full name and home address with the nearest airport to your home so that i can send it to the shipping agent will ship them to you..Also do make sure you take good care of my baby as soon as yoou received Danny/beauty..So let me know which one you want and let me know soon you want it.Thanks and God bless you.
Awaiting for your mail asap
From Buyer
Well Im sorry I didnt originally know you were way over there. Unfortunetely I cant spend the money not knowing if I will have that pup in my hands. I dont want to use the money Ive been saving for a bulldog and get cheated of. I couldnt do that to my son. If you do DECIDE that you would rather spend the $300 and take a chance for the pup to be with such a loving family, rather than over there. I would absolutely love more than anything in this world to have them. And if you change your mind, please let me know sooner than later.
Thank you,
God Bless You & those beautiful babies.
Which breeder gave you my name?
Stay Alert-ignore these scammers. Don't lose your money to them.
Were you scammed over the Internet? Send us your story.