Scam Stories
Page 14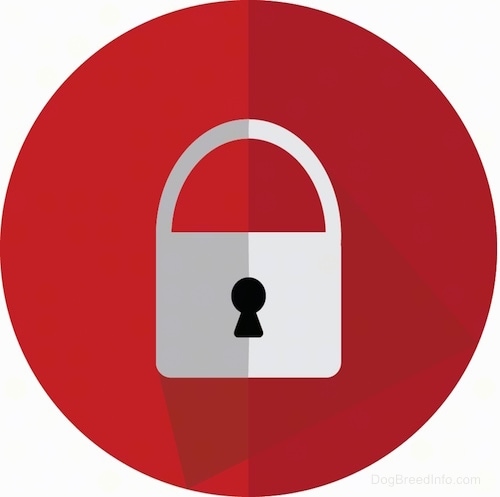 These stories are posted so you can read them, learn from them, and not let them happen to you.
Story from Puppy Buyer
"My mother was helping me find husky puppies online and got someone to get in touch with my email, in which was a scam. From the very beginning, I knew right off the bat that it was a scam, but just wanted to lead them on just to see how they'd handle my questions and for jokes. You can just tell as their grammar got worse throughout each message. Claimed name: "Jesica Karl" Also have pictures that they sent me upon request. SCAMMER SENT EMAIL #1: Hello, Thanks for the interest in regards to the Siberian husky puppies i have for adoption. There are males and a female and are pure breed puppies. They are vet checked and will come with all papers needed. The puppies are very playful and are all of absolute temperament as they also love playing with kids and other household animals. They are 10 weeks old and are brothers and sisters. I am giving the pups out for an adoption with no adoption fee, this is because we just relocate to a non pets apartment and we can't keep them any longer. I will be very willing to give you these pups if you can promise me of never to sell them, also do get back to me with the answers of our question below so i can have an idea of where our puppies will be going to.... -Have you own a pet before? - Do you have a vet doctor? -where precisely are you locate - Are you a breeder? - will you take both or just one? if one what sex? -Do you have pets loving children at home? - Give me a Brief Description about your Environment? -Will you take good care for the babies like your own child? All i need is just a very caring and loving home for our babies where they will be well loved and spoiled to rotten. Thanks and will be waiting to read from you again. MY RESPONSE: I have no intention in ever selling the dogs for my own profit and that is a promise. I would just really like a lifelong loving companion. I have some questions myself... 1. Are there pictures of the parents or any records of the parents? 2. Do they have any shots or shot records? 3. Where are you located? 4. Were the parents AKC or CKC registered? SCAMMER RESPONSE #2: He is pure breed and UTD on shots, More details on his personality. My Lil Boy Prince -He is grey and black in color -He eats 2 times a day -He is also socialized with kids and other pets -He also likes Licking. My husband and I have decided to give out these puppies to any one who is ready to take good care of them and we are happy you are willing to do so for him. All we need from you is your love for the baby. I really wanted to meet with you so you can pick up yourself but since you are not in our area and it's a distances ride on car i don't know if you will make up the ride to come pick up today or tomorrow. We just relocated some few days ago. Better still if you can't make it up, they can be registered to a near by pets transportation company and will be home delivered to you ok. All you will have to do is paying for the transportation fee so he will be home delivered to you right at your doorsteps. We am giving the puppies for free since they were given to us as a birthday gift ( at just 6 weeks old) and all i want in return is just you to take care of him and send me monthly pictures so i can see his progress. HOW CAN YOU ASSURE ME THAT? MY RESPONSE: I can assure you because you already have multiple ways of contacting me such as my phone number and my email, in which you can call at any time. Do you have any pictures of the puppies when they were younger such as 6 weeks? How much is the transportation fee But honestly this sounds too good to be true. Few more questions. 1. Do you have x-rays or has this dog, or parents, been certified hip dysplasia free? 2. What kind of health guarantee is there? 3. Could you email me copies of the puppy's paper? SCAMMER RESPONSE #3: Okay, no i got no pics, i miss place when i give out the other phone. I will send the baby along side a hand booklet to enable you know the best food for him. It will cost $270 for him to be transported right at your doorsteps, included with all needed facilities. I would like you to give me your delivery details in this order that will be needed to get him home... Your full name................ Full home address............. State/City.................... Postal/zip code................ Contact numbers................ Nearest airport to your location....... I will start necessary arrangements and get everything together including his toys, crate and other accessories with paper works, i will register and get him on board with the next available going trip to your location and you will be alerted on payments by the delivery Agency which will take care of the delivery to your location or house address, you will have all the delivery details and tracking number status schedule sent to you in which you will use in tracking the puppy till he arrive your location. Once that is done, the delivery will be carried out, i will be looking forward with the details for registration. MY RESPONSE: Nothing that you are saying makes sense. I am aware of who you are and where you got these pictures from, your number is fake and so is your identity. I will report your ad and your number, don't try me or anyone with this load of bull ever again."
Story from Puppy Buyer
"I replied to an ad on Craigslist. I got this response - Hello Thanks for the message and interest you have in re-homing our puppy.We still have her available to any loving home. Our puppy is healthy, vaccinated and have pedigree . She is 12 weeks old and a sociable puppy since she love the company of kids, cats and other house pets ,and attach to this mail are some pics of the puppy.Our puppy will be coming with all her health papers ,play toys, feeding manual ,brushes, blanket since we shall not be needing those accessories once she is gone into her new home . we are searching for new home for the puppy but we are much concerned on the type of home our puppy will go to . In order to adopt our puppy from us you are required to answer the questions below, 1) Are you married ? Do you have kids ? 2) Where are you located (state / city ) and your phone number ? 3) Where will you take the dog for veterinary care? 4) What will be your reaction if in case she destroy something expensive? 5) What would you do if you had to give up the dog for some reason in the future? The reason we ask these questions is to be sure our puppy is going into a loving and caring home, were she will be spoiled with lots of love and care .This puppy was owned by my late grand Dad. I'm located in Maryland.She is up for re-homing with a little fee into a potential pet loving home, this is due to the fact that i'm leaving for work abroad (United Kingdom). My research project which is going to last for 18 months.carrying this puppy with me will be more stressful and the nature of my job will not permit me to take good care of her and traveling with her will be too stressful. That's why am giving her up to any loving home that will spoil her with all her needs and love. So you just need to assure me you will take good care of my puppy.We shall not reply to any email if the person does not answer the questions above since we are concerned on the type of home our puppies are going into .More information regarding on how the transportation of the puppy from Baltimore Maryland to your location shall be provided to you once we receive your reply. Thanks and waiting your reply -================== I bit and responded. To which I got this response - Hi I really do appreciate the interest you have for my puppy (Rina) and i am very convinced that she will be will be treated with much love and care.I will like to add some more qualities of the puppy that was not mention in the previous mail i sent to you. -Rina is house Trained . -socialized with kids and other house pets -She get angry when you shout at her, so don't do that lol -She is all 13 Weeks old -She barks when they sees strangers Rina will be coming along side with all details of vaccination ,DE-wormed and microchip. Since we have made up our mind to let go Rina into to your home can you promise me once more that she will be well look after and you guys will keep me update with monthly pictures so I can know how she is doing with you? Like i told you before i am right now in Maryland were i will be doing the shipping over to your home and delivery won't be a problem since your puppy will take a direct pets flight from here to your location and flight duration from here to your city is just some hours Okay. Please i'm talking about shipping cuz i will be out of country this weekend.The total cost you will be paying is $200 which you will pick her up from the airport but if you prefer we do a home delivery then you will be paying $225 that include a home delivery.Your puppy come with the following papers; # Health guarantee # Vaccine record # AKC registration papers # Microchip Registration # Pedigree # Nutrition supplement # Traveling Crate More information regarding on how the transportation of the puppy from Baltimore Maryland to your location shall be provided to you once we receive your reply Regards ============================== To Which I replied - Hello, Now I need information about you. What is your last name, address and phone number? Do you have a Facebook page? What is the address of it? Do you have references? Who is your vet, their name and phone number? In order to continue this conversation, I require the above information. Thank you. ========================== NO RESPONSE - Of course because they are scammers!"
Story from Puppy Buyer
"Hello, Thanks for contacting me. Nadine and Debbie are the two available puppies. Debbie is the male and Nadine is the Female. They are all registered with the following animals registration club know as AKC and are veterinary checked, vaccinated, has all health records till date including housing documents and are 12 weeks. I'm giving out these puppies because i just relocated to THAILAND, and the nature of my job does not give me allot of time to take care of them. So i have been searching for pets loving homes to adopt and take care of these puppies until now that i have found you. All I'm asking is only for you to take care of the puppies, and if you can't make out time to come for them over here in THAILAND, We can use a pets delivery agency and you will be paying just for their flight tickets Okay. -They are house Trained and Potty. -They don't bark a lot. -They eat 2 times daily and at afternoons they drink Milk . -They are socialized with kids and other house hold pets . -They like to be carried a lot and be spoiled with love and care. -They like to be kissed . -They get angry when you shout at them, so don't do that. *Registered *1 Year Health Warranty *Pedigree *Age Level Potty Training *Puppy Contract/Guarantee/Kc Registered. *Certificate of Veterinary Inspection (With Shipping) *Micro-Chipped (In case ever lost or stolen) *Current on all vaccinations *Dewormed. *Travel Crate with shipping But before approving your home for my puppies, i will like to ask you some questions. (1) Where exactly are you located ? (2) Are you a breeder? (3) Do you have kids? (4) Give me description of your living environment? (5) Are you on Facebook?? just add me on Facebook so we can talk here is my Facebook account add me -------- Sorry for to many question,but i just want to be sure that my puppies would be going to the right home. Attached to this mail are pictures of the puppies. I will be waiting to read back from your soonest mail. Regards. Omg I just got scammed, Still it is okay , that was cheap , anyway, I learned my lesson, how stupid felt am I."
Story from Puppy Buyer
My family was looking to buy a teacup yorkie puppy, and were super excited to find one that offered a perfect one for 50% off (so $450) which we thought was a great deal. They then sent us a list of questions to ask as to why we would be a good owner for the dog, which we constructed a very heartfelt response to, even including pictures of our current dog with our children. They told us they'd chosen us for Lucy and began arranging payment. After paying the $450 (through Western Union which is nonrefundable!!!), they told us she'd be shipping within 24 hours to our nearest airport, and we were thrilled. After not hearing anything by early afternoon that next day, I emailed them asking for specific flight info and times, only to be told she was waiting at the airport until we payed an additional $762 (WHICH WE HAD NOT BEEN INFORMED OF BEFORE). They said this was a refundable insurance payment that we'd get back once we had the dog. We again paid through Western Union, and asked for her arrival time. We did not receive any communication from them, which began to worry us. Then, we got the email where we realized it was a scam- The supposed shipping company emailed us to say Lucy needed a specific climate controlled kennel to travel in and asked for additional money for that. We forwarded that to the "breeder" who said she trusted the shipping company with her life, and that we were on the right path to receiving our "baby". We did not send that money, as now we were worried sick that this little puppy we had been SO excited for and had prepared our home for, did not even exist. We called Western Union in hopes of a refund (you can get one if the receiver hasn't picked up their money yet), but of course they already had it and thus we were now out over $1,000 to these cruel people. We are filing reports on as many sites like this as we can, as well as an internet crime report through the FBI, and a report to our local police. These awful people need to be stopped!! DO NOT trust a puppy breeder who exhibits these behaviors: Does not give a name or phone number, only email. Has very poor spelling and grammar in their communication with you. Sends questions asking about you and your family. IF IT FEELS SKETCHY IT PROBABLY IS!
Hello, Thanks for your interest in my lovely Puppies.They are up to date with all shots and constant vet checks from a special Vet doctor of the family .They are also very friendly to other household pets and children. Here are some details about them; Gender: 2 Males and 2 Females Names: Danny,Tarry,Bella & Jessie respectively Cost for one $500 Species: Puppies Age: 11 weeks, days old Recognition: AKC Registered Health problems: No health problems Living Conditions: They can live anywhere. Trained: Well-trained and qualified home pets. Health condition: In excellent health, Veterinary Marked, Recorded and confirmed health guarantee. They will come with all their papers. First i will like you to know that i am selling out these puppies because i just lost my wife and she was the owner of these puppies. She was located in a small area in Dickinson,ND and i am there now with her family which means the puppies will be coming from Dickinson,ND. If you can drive over here to pick the puppy up, then that will be fantastic but i would gladly arrange for a quick and safe delivery to your doorsteps with no extra cost today or tomorrow if your not able to drive up here to pick up the puppies your self. Am very sorry but i posted my advert in different locations because i needed to get an URGENT home for these cuties,hope you understand. I am a retired Soldier, I was a Victim of an accident in a military truck, and i was badly injured with the driver, and the doctor had to perform a trachea Anatomy to save my life. I am happy that i am still alive today and in one piece. I would like to know a little about you and your family and also the environment in which you leave,because I think it is right to know the family that seeks to take these puppies. Where are you located ? Do You have a vet? Have you ever had a pet before? Which sex of puppy are you interested in? Are you Married or Single? Do you have Kids? What is your Name? Honestly i am looking for a loving family and good home for these puppies. A home that can provide them with much love,care and all the attention they need. Am looking for some one who will take these puppies as family pets and not to be used for breeding or showing. Please do let me know the sex you want so i can provide you with some updated and stunning pictures. Thanks for your understanding and i will be waiting to read from you soonest Mr Peter
Scammer, 1 hour later Thanks for getting back to me and am very sorry because i posted my advert in a different locations because i needed to get an URGENT home for these cuties,hope you understand.I am now located in North Dakota with the puppies but i can help you arrange a pets delivery service that will get 1 of the females safely delivered over to your house and all you shall be paying is just $500 and the $500 will includes the puppy and the delivery cost altogether.Let me know if you will accept delivery of the puppy so i can send you some lovely photos and also more information on how the shipping will be carried out. Thank You. Peter.
I replied: The pictures of Bella look like a lot of pictures of dogs from another state. Where were you originally living before moving to be near your wife's family?
Scammer I was living in IN.I am the one who post Bella pics in some other state because I was looking for an urgent home for them
I replied: Ah, well I just looked on some websites & found this EXACT listing as triggering as a scam. That's pretty nasty of you.
Scammer Ok-please send me the link of my listing and the link of the other exact listing you saw.Let me see what is going on.Maybe someone has use my pics
Stay Alert-ignore these scammers. Don't lose your money to them.
Were you scammed over the Internet? Send us your story.