Those Amazing Dogs!
Page 34
Houligan the 14-month-old Catahoula Leopard getting some air time.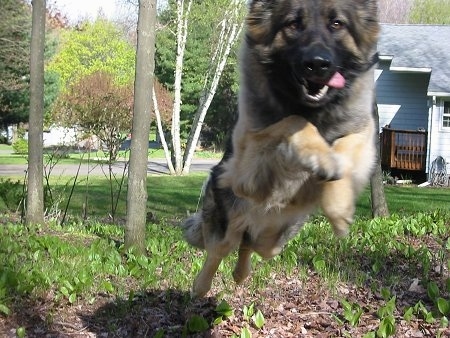 This is Zion's Sun Devil, aka Sunny. She is an ISSR Shiloh Shepherd: NB3, brown sable, plush.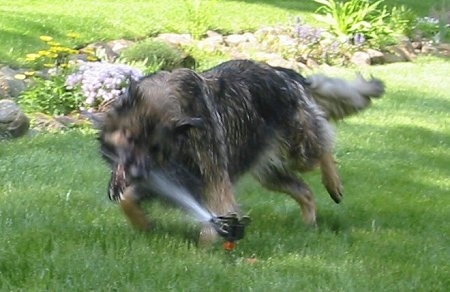 Sunny the Shiloh Shepherd having fun with the sprinkler!
Ten-month-old Jack loves to play on the sliding board! Jack is an Australian Shepherd.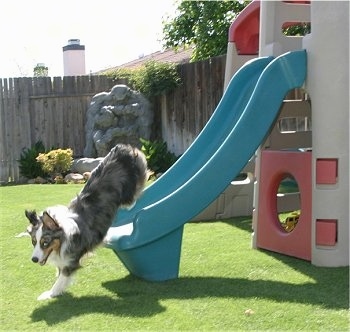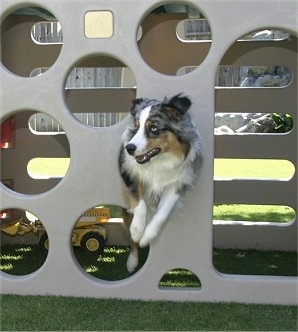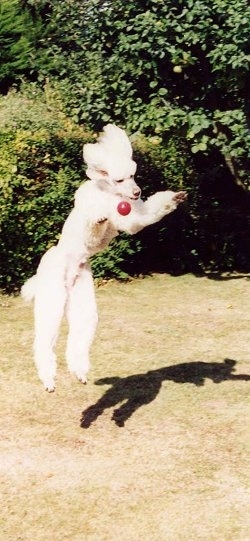 Prince is a five-year-old Standard Poodle shown here jumping for his ball. He loves having his photo taken, but he doesn't like being separated from his tennis ball!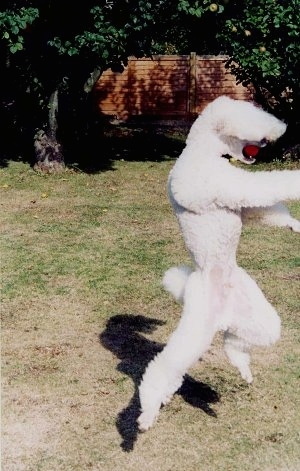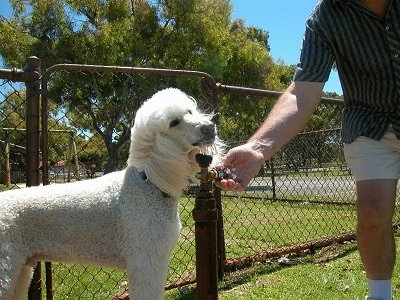 Nothing like a cool drink after playing with the tennis ball!
If you think you have an amazing dog photo and would like to share please send it in.
Please Note:
To qualify for the Amazing Dog photo section, the photo needs to be of your dog doing something amazing or out of the ordinary. Please do not send in photos out of books, magazines or from other websites without proper permission from the owner of the photo. Due to the high number of photos sent in, not all photos are posted.