Those Amazing Dogs!
Page 11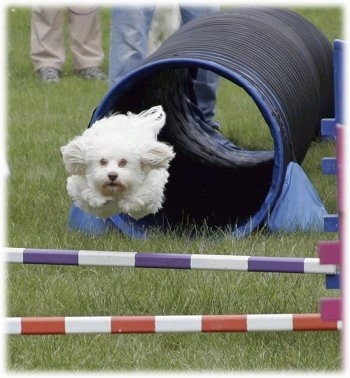 Compliments to MystykalSky Hav's, Wendy and her Havanese agility dog, photo courtesy of MistyTrails Havanese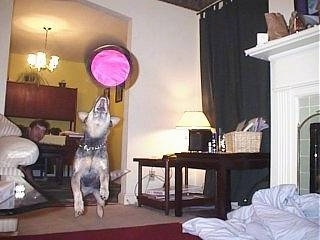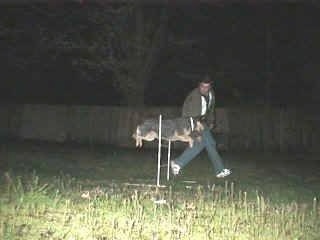 This is Darwin, a two-year-old Australian Blue Heeler. Darwin loves to play Frisbee, LOVES to swim, and is trying his paw at agility lately. Go Darwin!!
This is a Dutch Shepherd named Lothar jumping for a rope.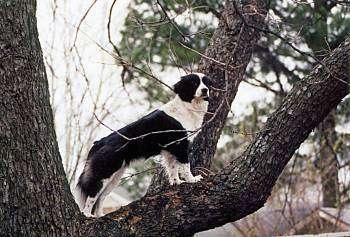 Meg is a three-year-old Border Collie mix (a rescue). She loves scaring the daylights out of the squirrels in her owners' pecan trees by scooting up the trees after them. The day this picture was taken, she obliged the camera by posing on her favorite limb.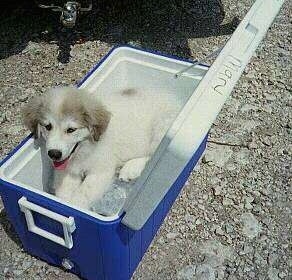 This is Chico, a 10-week-old Great Pyrenees puppy. Chico was never introduced to the fact that coolers were cool. One hot summer day he opened the lid himself and climbed right in. Then he went to sleep. :) But not until after chewing a hole in the Gatorade bottle!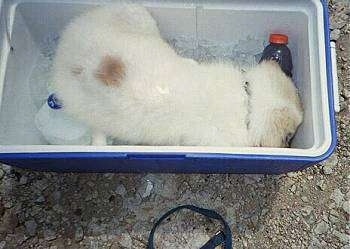 If you think you have an amazing dog photo and would like to share please send it in.
Please Note:
To qualify for the Amazing Dog photo section, the photo needs to be of your dog doing something amazing or out of the ordinary. Please do not send in photos out of books, magazines or from other websites without proper permission from the owner of the photo. Due to the high number of photos sent in, not all photos are posted.