Those Amazing Dogs!
Page 5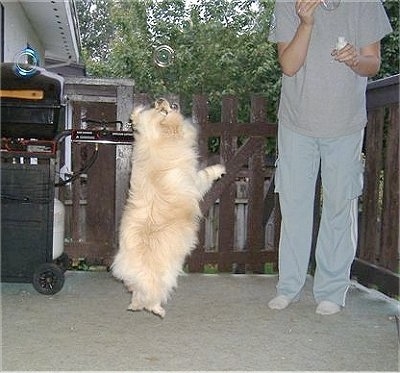 Jessy, the 2-year-old Pomchi cross loves bubbles! She jumps up and tries to eat them.
Sparky and Zekey The Amazing Therapy Dogs!
This is Sparky the Papillon and Zekey the Italian Spinone. They are both PAT dogs (Pets As Therapy), greeting each other after they have been to work.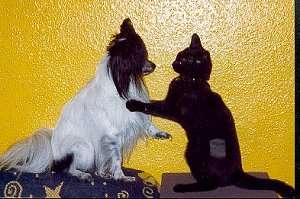 This is Sparky (a Papillon) and Pus-puss. Puss-puss had just come back from being spayed and this was their initial meeting; Sparky was sooo worried about her. (He had picked her out as a kitten.)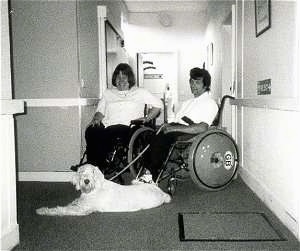 Here is Zekey working as a PAT dog. We think that he is the youngest registered Spinone therapy dog as he passed at 6 months of age!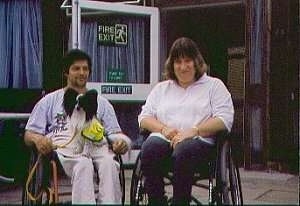 Here is Sparky working as a PAT dog.
If you think you have an amazing dog photo and would like to share please send it in.
Please Note:
To qualify for the Amazing Dog photo section, the photo needs to be of your dog doing something amazing or out of the ordinary. Please do not send in photos out of books, magazines or from other websites without proper permission from the owner of the photo. Due to the high number of photos sent in, not all photos are posted.