Those Amazing Dogs!
Page 24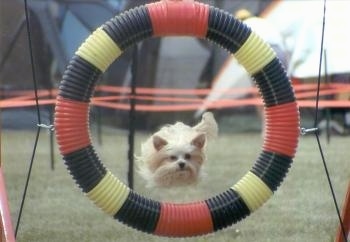 Lindsey the Yorkshire Terrier rescued from a shelter in Denver, CO by her loving owner Sharron Moore. Lindsey loves performing agility. "Look ma, no legs!"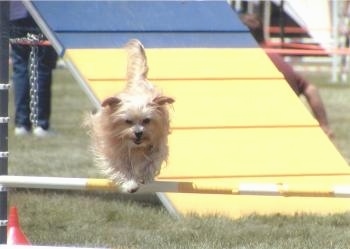 Happy jumping! See more photos of Lindsey the Yorkie performing her agility and before and after her first grooming with her new owner.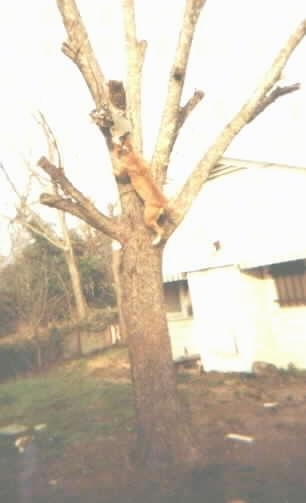 Notice the dog in the tree—"Chopper is a 105-pound Cane Corso-Pit Bandogge who is going for the world high-jump record. He is bred with the world's toughest and strongest Cane Corsos and a touch of Pit-Bull. This gives the already unsurpassed determination and power of the Diamondhead's Cane Corso a reckless abandon, which makes a very athletic breed even more athletic. As you can see by this picture Chopper has unofficially smashed the world record by two whole feet, and made it to a height of almost 13 feet."—Doyle Holmes, Diamondhead Kennels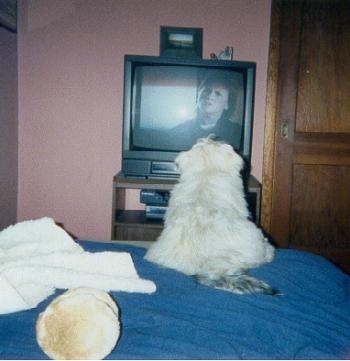 "This is Quigley, a Lhasa Apso puppy, enjoying one of his favorite pastimes...the TV! He is also fond of classical music, especially piano concerts. A dog of many varied tastes, he finds pleasure from all of his store-bought toys but would give them up in a heartbeat for an empty water bottle!!"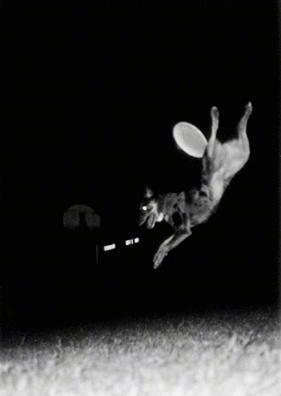 Frisbee dog flying through the air!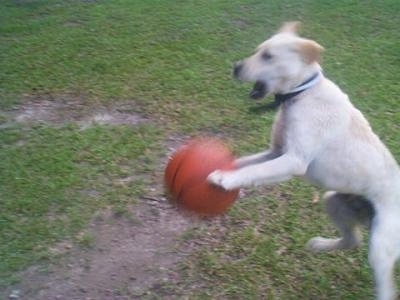 This is Bullet, a 7-month-old Yellow Lab doing his favorite thing, playing ball.
If you think you have an amazing dog photo and would like to share please send it in.
Please Note:
To qualify for the Amazing Dog photo section, the photo needs to be of your dog doing something amazing or out of the ordinary. Please do not send in photos out of books, magazines or from other websites without proper permission from the owner of the photo. Due to the high number of photos sent in, not all photos are posted.