Those Amazing Dogs!
Page 44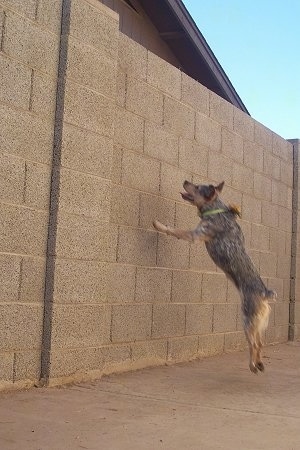 "Zima is a 25-pound Heeler / Jack Russell mix and she is about a year old in these pictures. That is a 6-foot wall and her motivation is the two nasty dogs next door."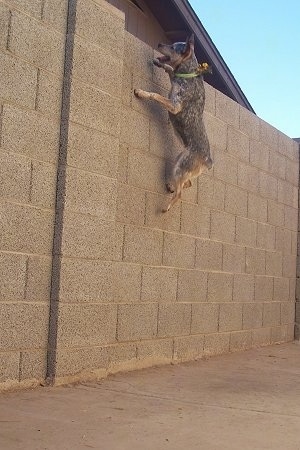 "She torments them constantly when she is over at my mom's house. We don't let her out there unsupervised anymore because she has been getting three feet on the top of the fence and we don't want her to fall in!"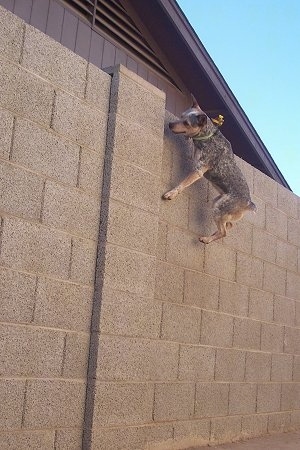 "She does the same stunt at home with our neighbor's dogs as well; although we only have a 5-foot fence, which she can easily scale, she never goes over into the other yards."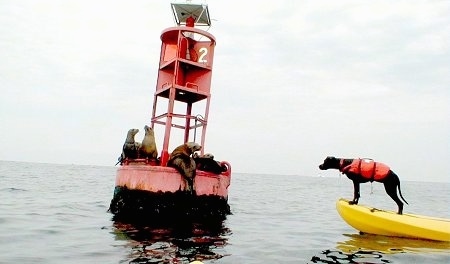 KC, the Lab / Pit Bull mix (Labrabull) at 4.5 years old on a tandem Malibu II kayak with a custom carpeted platform built for KC's comfort and traction so she can dive off of it. The photo was taken out in the Pacific Ocean about one mile offshore from Ocean Beach in San Diego, CA.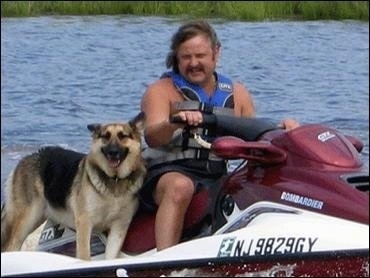 "I have two German Shepherds who love to ride Jet Skis. This guy's name is Kaizer and he's a Katrina adoption."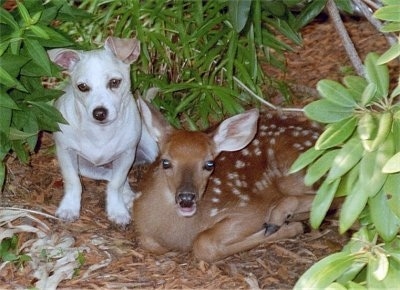 Bailey the Chiweenie (Chihuahua / Dachshund hybrid) and his best friend Spooner, a white-tail deer.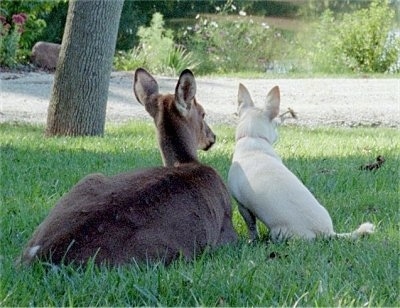 If you think you have an amazing dog photo and would like to share please send it in.
Please Note:
To qualify for the Amazing Dog photo section, the photo needs to be of your dog doing something amazing or out of the ordinary. Please do not send in photos out of books, magazines or from other websites without proper permission from the owner of the photo. Due to the high number of photos sent in, not all photos are posted.