Those Amazing Dogs!
Page 38
This is Louie, a male 2-year-old Standard English Bull Terrier doing one of his favorite things, jumping through the air trying to bite the spraying water.
Charlie, the Spinone Italiano mix goes jogging three times per week with his owner for about 20 miles total...
…And also loves to go rollerblading!
Shasta, a Pit Bull / Lab mix (Labrabull) and her owner playing. Shasta loves to play tug-of-war (she usually lets her owner win, though). ;-)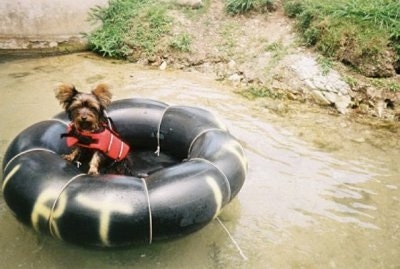 Isabelle is a 7-month-old Silky Terrier who lives in Texas. This past August she took a trip to New Braunfels, TX with her family and tubed down the Comal River several times.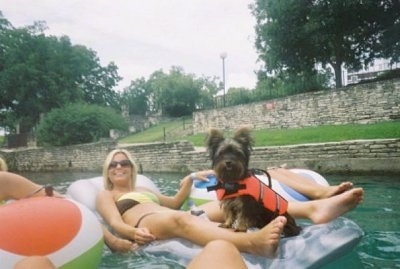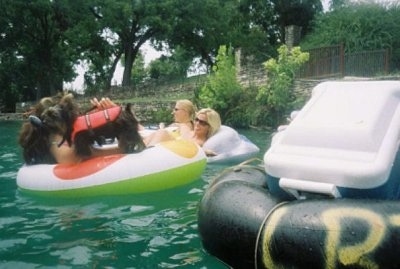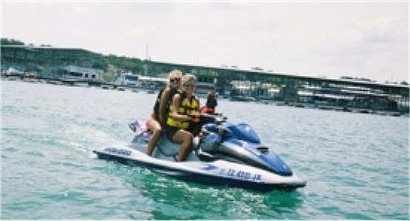 She also enjoys riding on the Jet-Ski at Canyon Lake!
If you think you have an amazing dog photo and would like to share please send it in.
Please Note:
To qualify for the Amazing Dog photo section, the photo needs to be of your dog doing something amazing or out of the ordinary. Please do not send in photos out of books, magazines or from other websites without proper permission from the owner of the photo. Due to the high number of photos sent in, not all photos are posted.