Those Amazing Dogs!
Page 10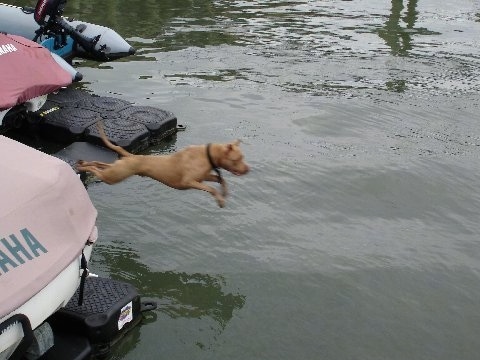 "This 2-year-old Pit Bull named Dro will run full speed and jump in off the dock after anything thrown in the water. If you get caught in the current of the bay, you can count on him to swim to you and pull you to the swim ladder every time! If you throw something that sinks he dives under the water for it. He also catches a Frisbee. He is a great dog and truly man's best friend!"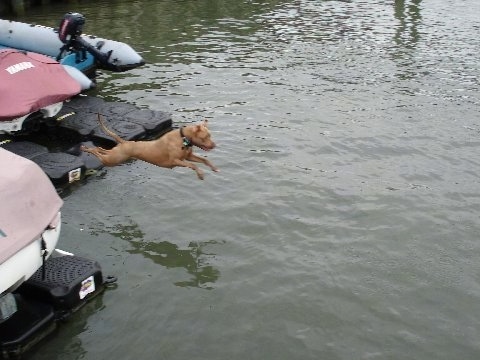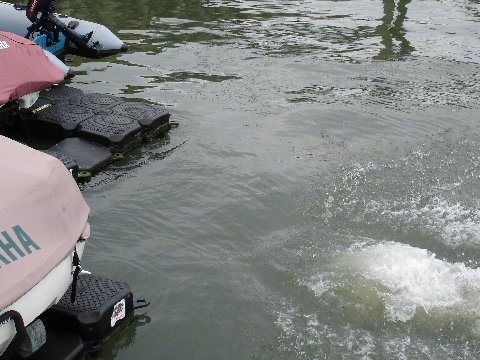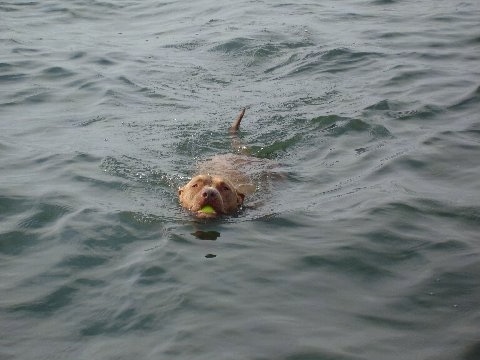 Introducing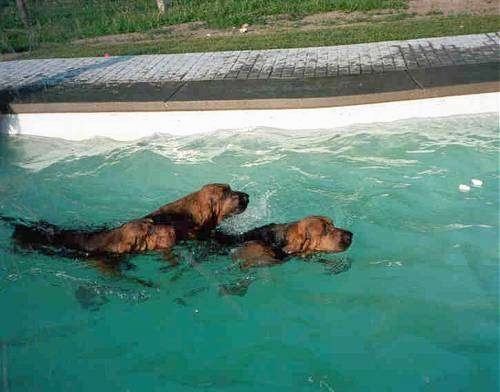 Am/Can Ch. Soonipi Mack the Knife BeCoz MT CGC (Radar)
Am/Can Ch. Legacy's Capital Gains MT (Cash)
Ch. Patriots Cruizin's Missile (Rocketman)
Also known as Radar, Cash and Rocketman, these three Bloodhounds have a passion for swimming. Their owner, Rita Payne, says "Our boys love it! It's what they live for when they see that winter cover come off."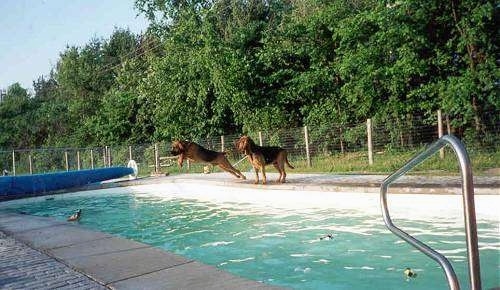 Radar flying into the pool as Rocketman watches.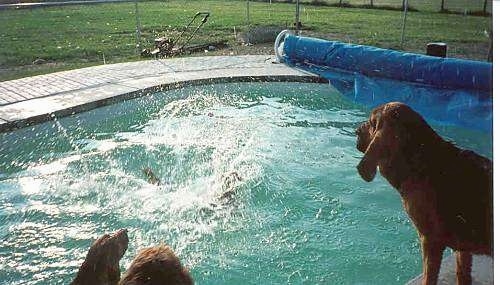 Rocketman splashes into the pool as Radar and Cash watch.
If you think you have an amazing dog photo and would like to share please send it in.
Please Note:
To qualify for the Amazing Dog photo section, the photo needs to be of your dog doing something amazing or out of the ordinary. Please do not send in photos out of books, magazines or from other websites without proper permission from the owner of the photo. Due to the high number of photos sent in, not all photos are posted.