Those Amazing Dogs!
Page 14
Amazing Lindsey Page 1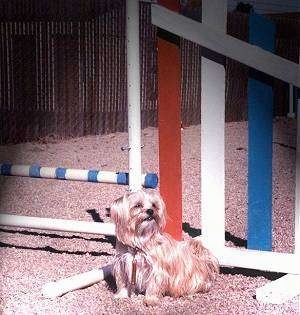 Meet Lindsey the Yorkie. She was rescued from a shelter in Denver, CO by her loving owner Sharron Moore. From the Pound to Performance! Never underestimate the ability of a dog. Take a look at what a little tender love and care can do. Lindsey is taking agility classes and is doing quite well, I might add. She may be ready to compete by next summer.
If you think you have an amazing dog photo and would like to share please send it in.
Please Note:
To qualify for the Amazing Dog photo section, the photo needs to be of your dog doing something amazing or out of the ordinary. Please do not send in photos out of books, magazines or from other websites without proper permission from the owner of the photo. Due to the high number of photos sent in, not all photos are posted.