Those Amazing Dogs!
Page 6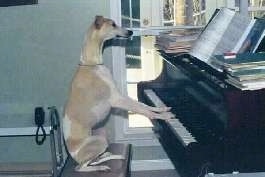 Rigby the Whippet plays the piano. Owned, trained and adored by Jenna Coleman.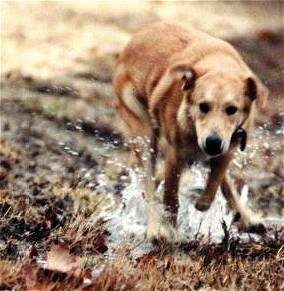 This is Molly, an 8-month-old Mountain Cur mix. If you look carefully, you'll notice that there is only one paw touching the wet ground at the time of this photo's exposure.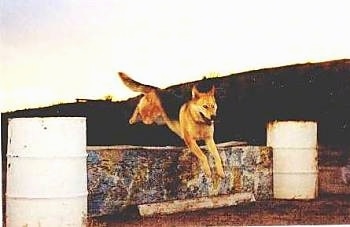 This is Kodak doing his favorite thing—jumping! This is over a horse fence at a stable. Kodak also loves to go on rides, loves the dog park, pulls his owner in a wagon or on roller blades, and just started agility.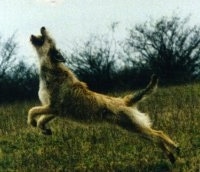 This is a Berger Picard, photo courtesy of Heike Fox.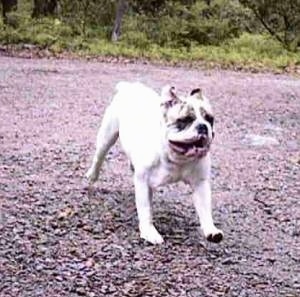 Spike the Bulldog on the run!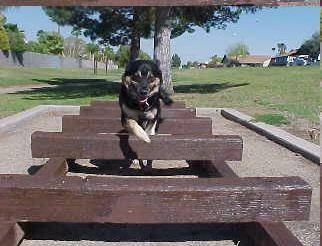 Buck the German Shepherd / Rottweiler / Husky mix on the run jumping over wooden planks!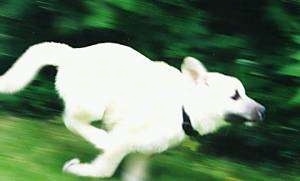 This is Jasper, a 3-month-old Norwegian Buhund puppy. He's "on the run" too!
If you think you have an amazing dog photo and would like to share please send it in.
Please Note:
To qualify for the Amazing Dog photo section, the photo needs to be of your dog doing something amazing or out of the ordinary. Please do not send in photos out of books, magazines or from other websites without proper permission from the owner of the photo. Due to the high number of photos sent in, not all photos are posted.