Those Amazing Dogs!
Page 17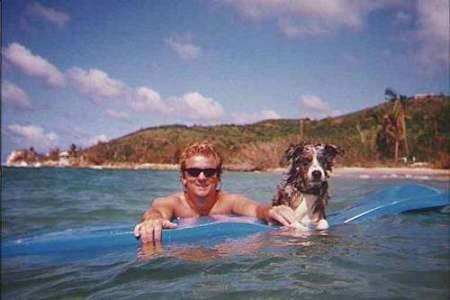 Baron the Super Aussie! This is Baron, an Australian Shepherd who lives with his owner on St. Croix in the U.S. Virgin Islands. He likes to go for rides on his raft in the water to cool off after a tough game of...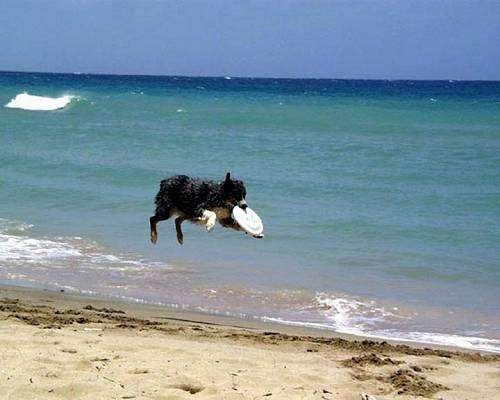 …Frisbee!! Baron is a 3-year-old Australian Shepherd who loves to play Frisbee at the beach, or anywhere for that matter.
He enjoys meeting people at the beach as long as they throw the Frisbee for him.
After it's all over he just sits around looking cool in his shades.
If you think you have an amazing dog photo and would like to share please send it in.
Please Note:
To qualify for the Amazing Dog photo section, the photo needs to be of your dog doing something amazing or out of the ordinary. Please do not send in photos out of books, magazines or from other websites without proper permission from the owner of the photo. Due to the high number of photos sent in, not all photos are posted.