Those Amazing Dogs!
Page 7
Spike the Crazy Bulldog
Part 1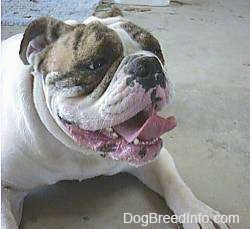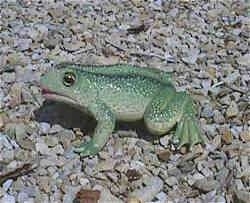 Meet...the frog
This is a fake frog that "ribbets" every time you pass in front of it. For some reason this frog drives Spike the Bulldog absolutely CRAZY. Spike tries to get a hold of and bite this frog with all of his might—barking, jumping, panting and drooling!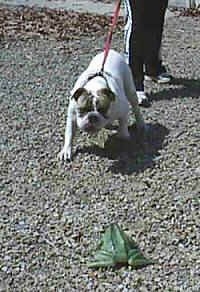 "Ribbet, ribbet" Let me at it!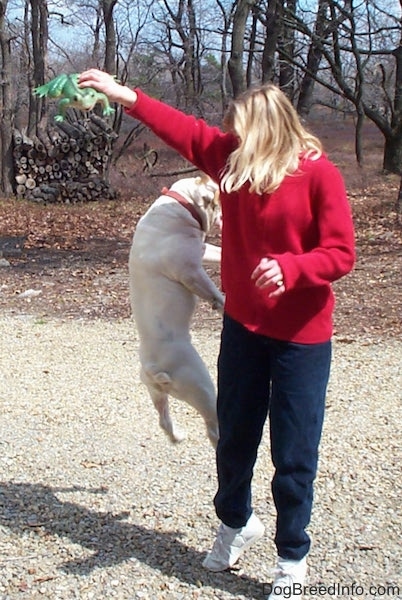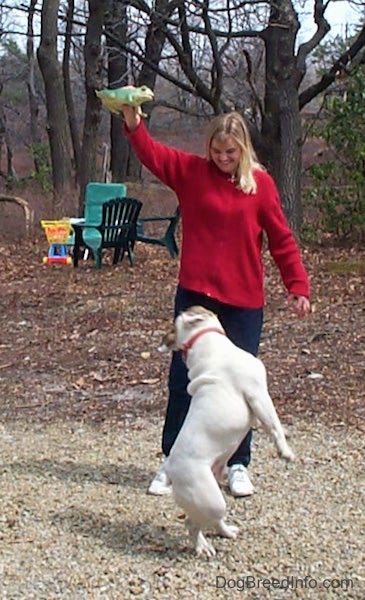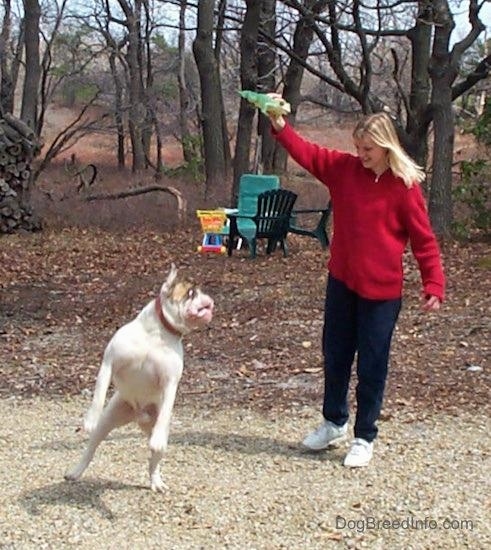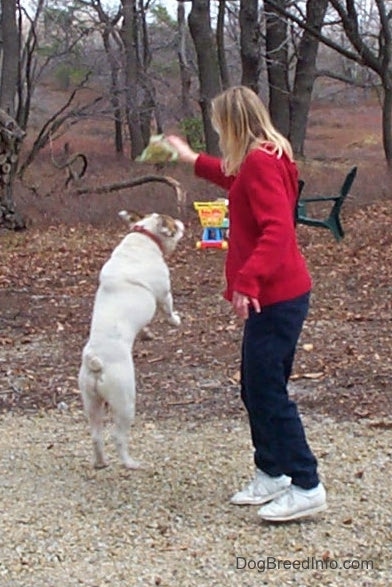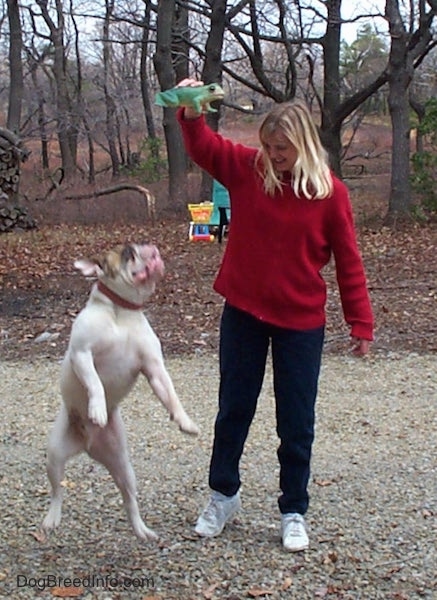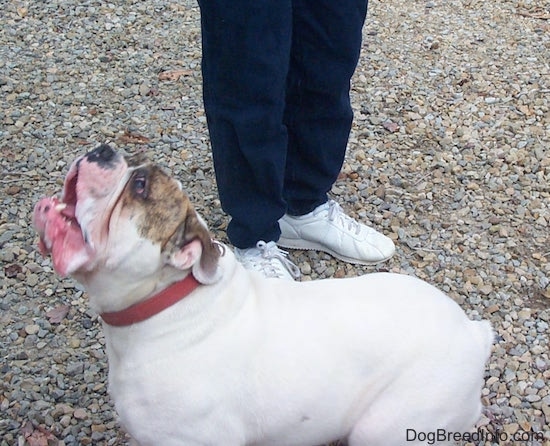 Oh Spike, the slobber! Don't touch my pants with your face!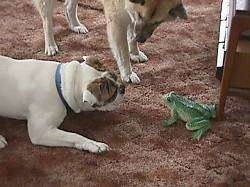 This frog used to reside on the family room floor until it met Spike the Bulldog. The first time Spike saw the frog, we realized it could no longer "ribbet" in the corner of the room as people walked by. Above is a picture of Spike when he was younger. It was one of the first times he came face-to-face with the frog. This is when we began to realize that Spike had a bit of an obsession with certain. "things"

If you think you have an amazing dog photo and would like to share please send it in.
Please Note:
To qualify for the Amazing Dog photo section, the photo needs to be of your dog doing something amazing or out of the ordinary. Please do not send in photos out of books, magazines or from other websites without proper permission from the owner of the photo. Due to the high number of photos sent in, not all photos are posted.